Looking for your 21-22 courses? Rest assured, they may not be on your dashboard, but they are still there. If you navigate to https://pccsk12.instructure.com/courses and scroll to the bottom of the page, you'll see such courses under "Past Enrollments."
You can also access your past courses via the Global Navigation Menu: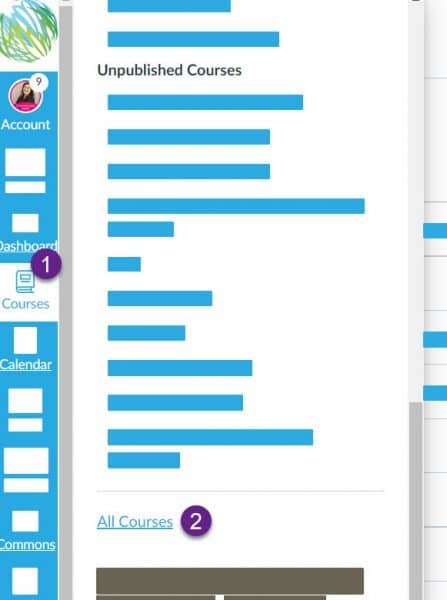 Past enrollments (such courses) are in read-only format. If you would like to make some edits and updates to your course(s) for current or future usage do the following. Click on the course under Past Enrollments, go to Settings on the Course Navigation Menu and click the "Copy this Course" button.

When you are ready to import your course material into (one or more of) your 22-23 course(s), follow these directions. https://links.pccsk12.com/import
If you have any questions or can't locate your 21-22 courses, please submit a tech ticket.