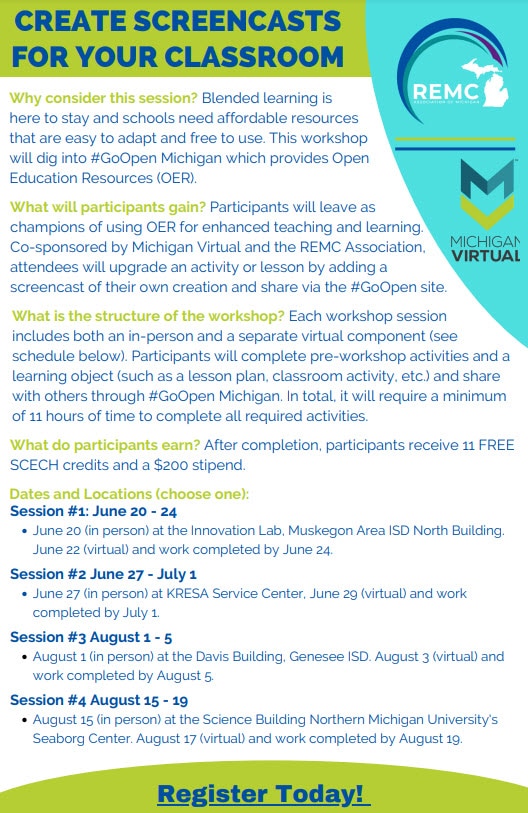 REMC and Michigan Virtual are partnering to offer a FREE workshop on exploring the #GoOpen Michigan Resources and how to create screencasts for your classroom. Participants will earn 11 SCECHs and a $200 stipend.
Open Education Resources (OER) for Quality Teaching and Learning
Schools are continuing to use blended learning classrooms and look for affordable resources to quickly adapt. #GoOpen Michigan provides many quality free resources, many of which are both designed by and for use by Michigan educators.

During this multi-day hybrid workshop experience cosponsored by Michigan Virtual, explore, mine and contribute to the rich resources that are available for quality instruction on #GoOpen site. Participate in rich learning experiences, gain resources, and leave as champions of using OER in your school and with your students.

Commitment: Each session requires attendance at one (1) face-to-face day and one (1) virtual day, along with some pre-workshop activities, and completion of a learning object (eg. lesson plan, classroom activity).  In total, it will require a minimum of 11 hours of time to complete all required activities.

SCECHs: 11 hours of SCECH Credit are available at no cost

Earn: participants will receive a $200 stipend for fulling participating in the workshop and completing all activities including:
Attendance at the face-to-face and virtual days
Uploading their custom screencast to Mi Streamnet
Uploading their learning object to #GoOpen Michigan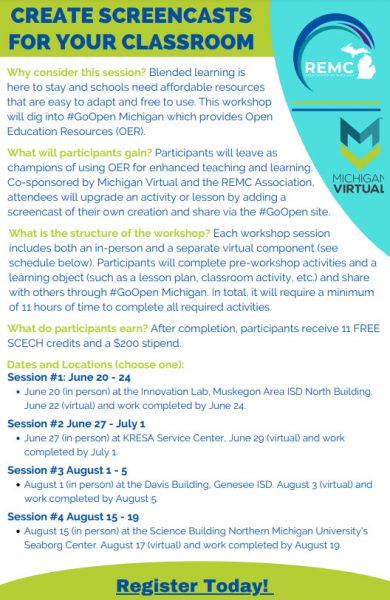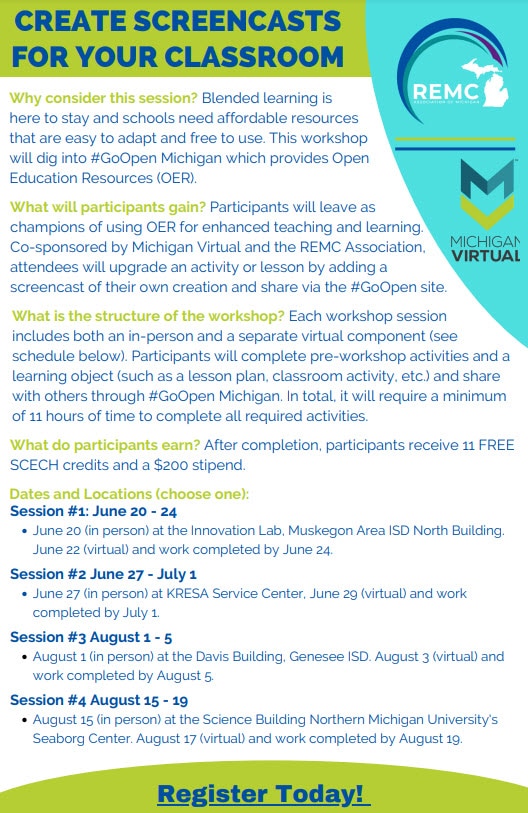 View the flyer above here.