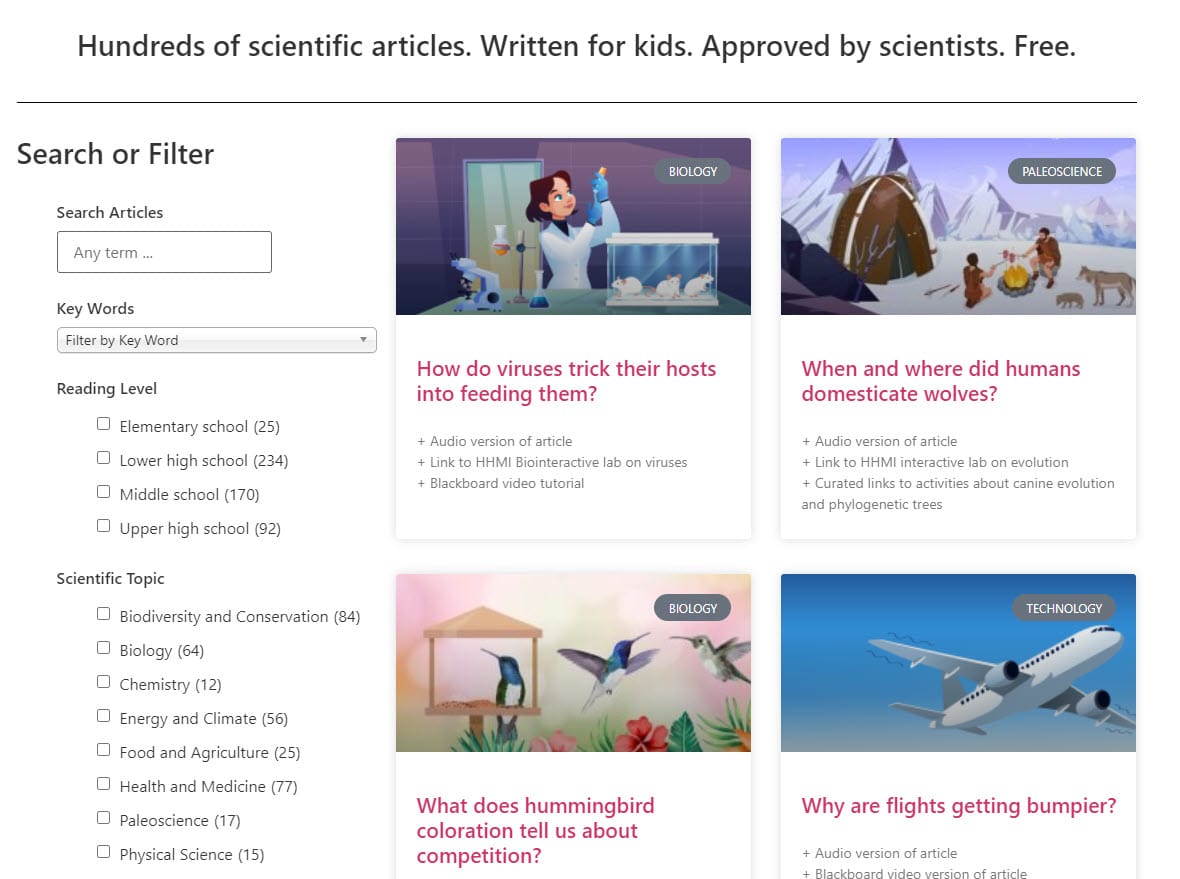 Are you looking for an exciting way to bring real scientific research into your classroom? Science Journal for Kids offers a free online science magazine featuring peer-reviewed research papers adapted into kid-friendly language.
Each article on the site includes:
Assessment questions and answer keys
Introductory videos
Keywords, reading levels (some articles offered at multiple reading levels), and curriculum alignment
Some articles are translated in up to 5 languages
Additional teaching

resources like slideshows, labs, quizzes, and recommended websites
The Science Journal for Kids team selects recent, high-impact research papers covering diverse topics like pollution, endangered species, climate change, and more. They rewrite the papers using common vocabulary, real-world examples, and funny anecdotes, when appropriate, to make them accessible and engaging to students.
The adapted articles are then reviewed and approved by the scientists who authored the original research. Experienced science teachers also provide supplementary materials like presentations, hands-on activities, worksheets, and quizzes to easily integrate the articles into your curriculum.
With Science Journal for Kids, you can introduce your students to cutting-edge scientific discoveries in a format they'll understand and enjoy. This free resource saves you time in locating age-appropriate materials and supplements them with everything you need to actively teach the concepts.
Bring some excitement into your classroom and tap into your students' natural curiosity! Visit Science Journal for Kids and Teens today to explore this invaluable teaching tool. If you are inclined, check out the TED Talk from the founder below: