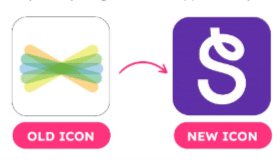 Seesaw is rebranding! Seesaw began over a decade ago with a mission to provide every elementary student with joyful and connected learning experiences that lay the foundation for success in life. On October 27, 2023 Seesaw will launch a new logo, app icon and marketing website inspired by the learning loop. They've updated our colors and fonts to demonstrate our commitment to accessibility and enabling all learners to participate effectively.
To support the transition in your classroom, seesaw has created classroom printable materials, resources, and an FAQ to answer questions. These will allow your students and families to get familiar with the new brand logo and icon. Find these exciting resources here.
At PCCS all K-2 students have access to seesaw for schools through clever with rostering through the district. If you are not in grades K-2 and want to use Seesaw with your students, you can do so by sharing a code for students to join your classroom in Seesaw. If you have any questions about Seesaw, please submit a tech request.