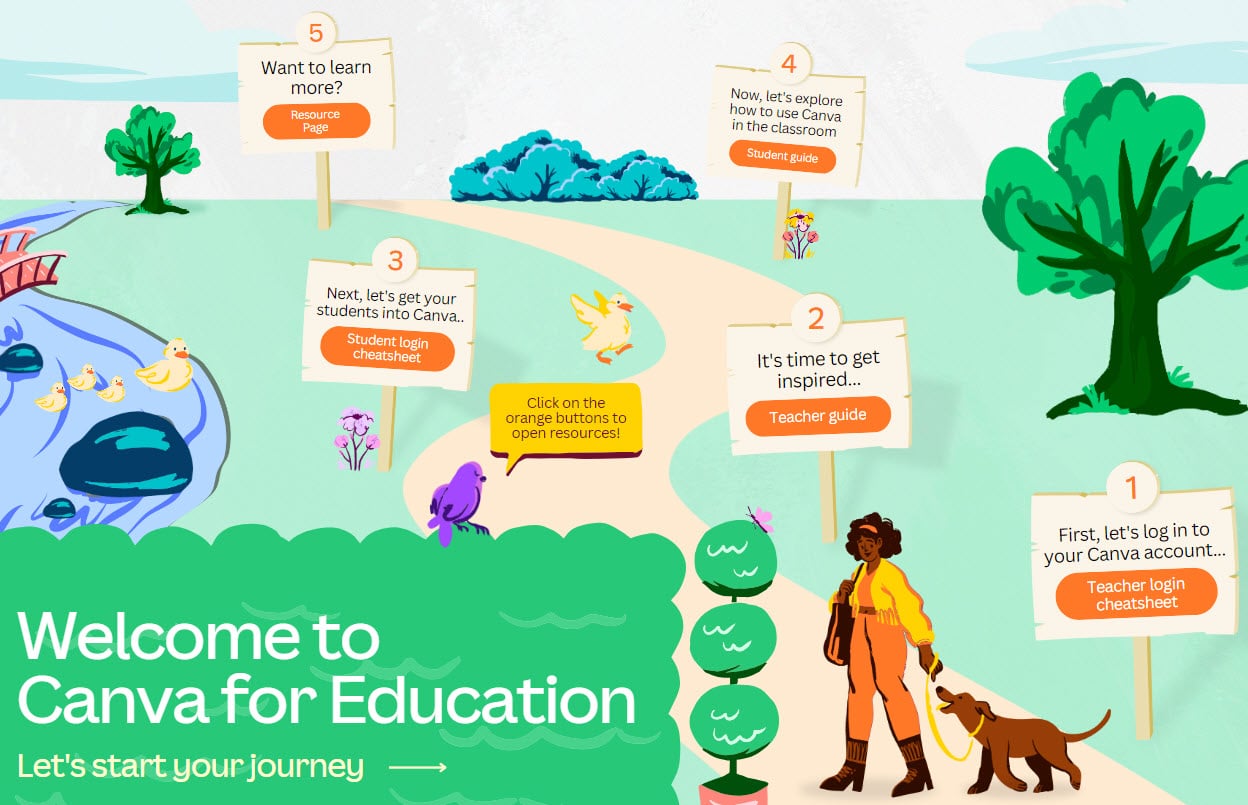 We have recently updated Canva to incorporate school teams. Now we can send up a brand kit for each school and have more ability to choose what tools are available for different age levels. Additionally, if you have student classes rostered to you, you'll have a "class" set up in Canva which works like a shared folder. Two important things to be aware of:
Going forward, please use your Canva school team, especially if you are using it with students. You can change teams with the team switcher: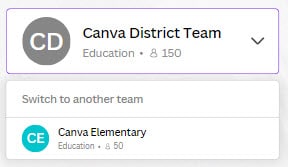 If you have designs in the other team that you want to use with students, you can copy the design to another team.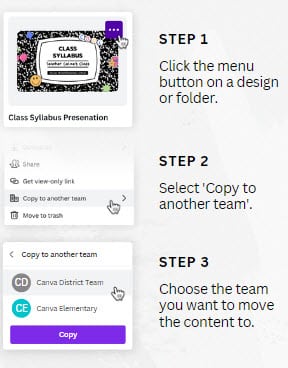 If you are already a Canva user, the next time you log out and log back into Canva, you'll be joined to the new school team. Your pre-existing content will be accessible by switching between teams; you can copy designs to your new school team by following these steps. Click here to log out of Canva to get started.
Please r

ead the 

Canva teacher's guide

, even if you've used Canva before – there are a few differences between our new organization-wide version of Canva and versions you may have used in the past.