Canvas has made several adjustments and improvements to the student assignment experience. Take a look below.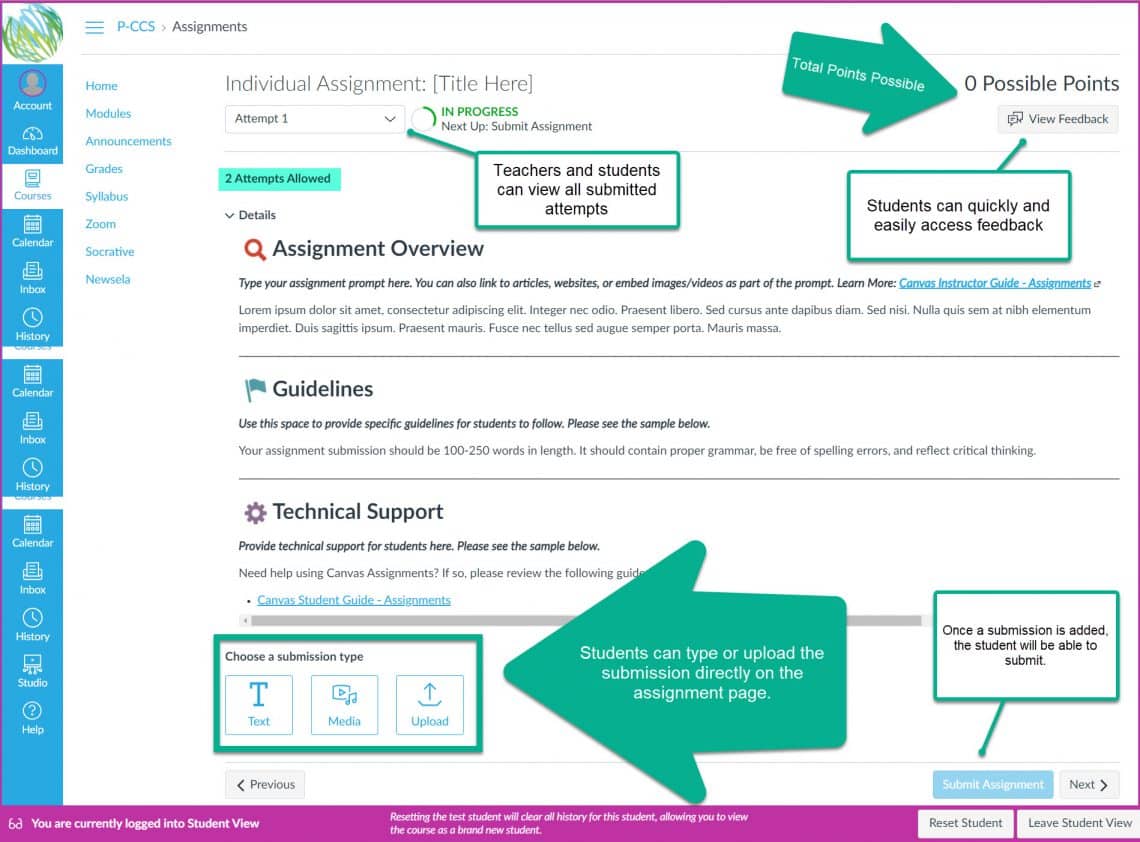 If you choose "Text Entry" for the student turn-in option, student work will auto-save and they can submit directly on the page.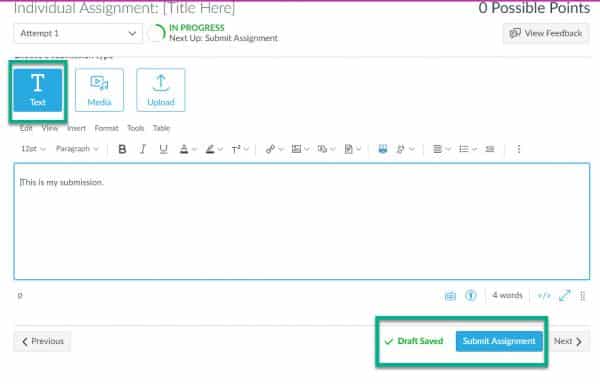 Scroll through the gallery below to see other assignment options.
If you feel these enhancements will not serve your students, you can toggle them off under Settings/Feature Previews.