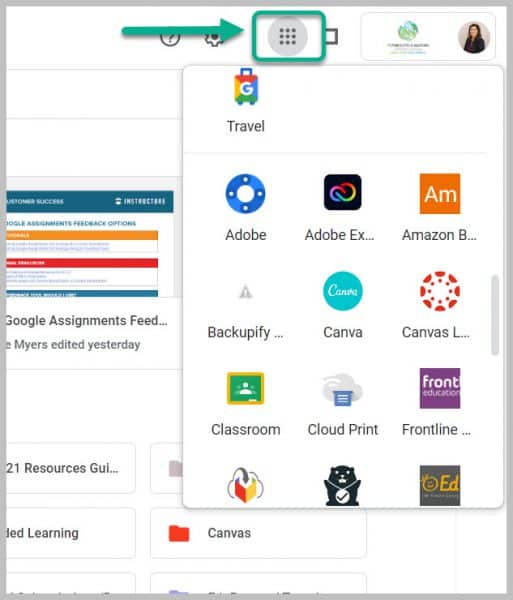 Google is often updating and changing their platform and many people have noticed that when they are at www.google.com, the "waffle" doesn't display all the P-CCS apps. Rest assured, there are still 2 easy ways to access it.
Go to https://workspace.google.com/dashboard and bookmark the page.
If you are in a Google app like Gmail, Drive, or Calendar the waffle is in the upper-right corner and will contain all of our P-CCS apps.
We are working on a good solution for students to access the dashboard in September, in addition to the methods listed above.