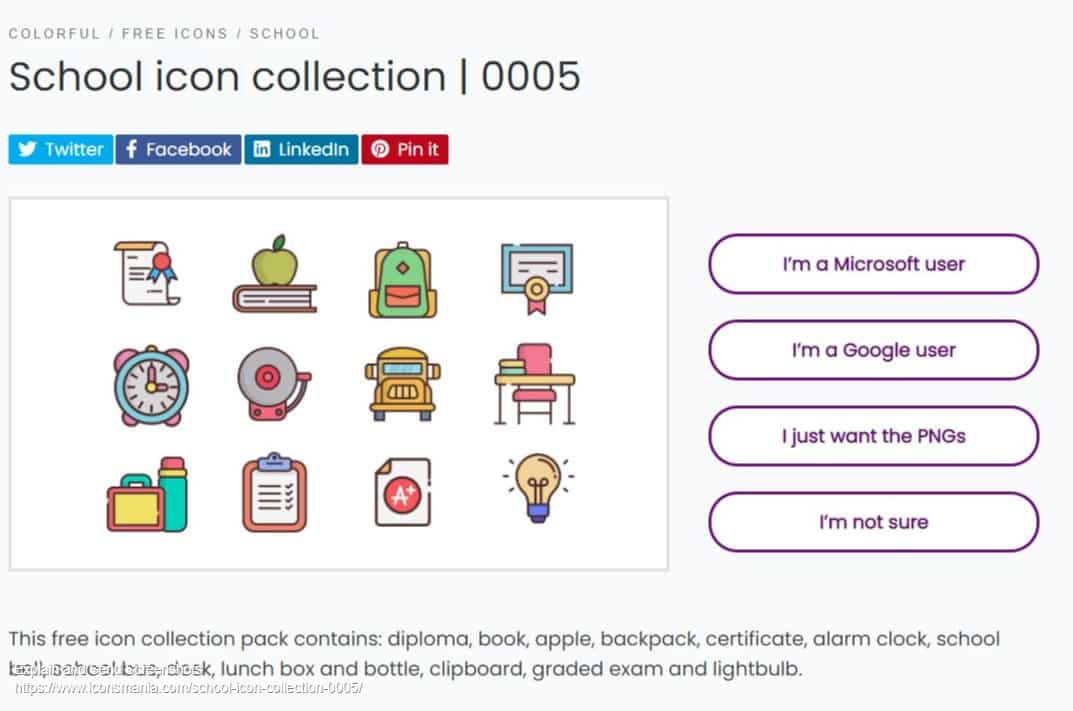 Visuals are an important element to help all people understand the message we are trying to convey. Finding good icons on the internet can be tricky as many sites want you to pay to use their icons and the emoji keyboard options starts to feel a little stale. The creator of the popular site SlidesMania (has a wide range of Google Slides/PPT templates that are free to use) has brought us IconsMania. These icons are beautiful, editable, and free. Just like SlidesMania (which she created during the pandemic, designing slides that her elementary student would enjoy), these are built with educators in mind and the collections will continue to grow.
Simply go to IconsMania and search for what you need or browse the collections. While browsing you can limit the options to colorful, outline, or monochromatic. For example if I want icons to help communicate the schedule for the day, I can use the school icon collection.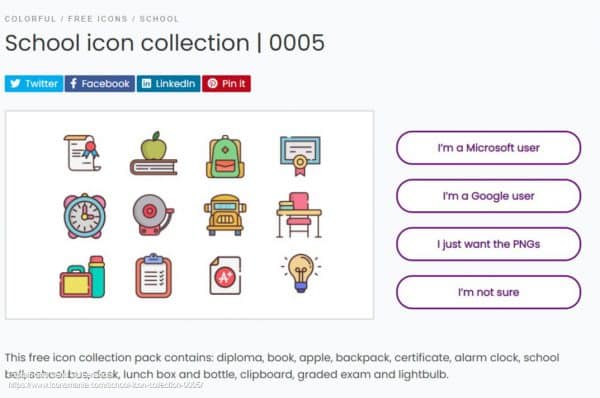 If you select that you are a Google user, it will give you a template that will open in Google Slides. From there you can copy/paste them. If you wish, you can copy them into Google Drawings and save them individually as a PNG. Doing it this way makes it easy to resize or customize as you need. If you don't want to customize them you can click "I just want the PNGs" will allow you to download a zip file containing all the icons.
Student Project Idea
This can also be a great resource for student creation. One of my favorite possibilities is the Number Mania eduprotocol. In short, students fill out a Google Form with one fact about a topic. Then they look at a view only spreadsheet of facts collected by the class and design an infographic in Google slides. The Slides template can be pre-populated with relevant icons to streamline the creation process, eduprotocols are meant to be implemented in one class period. This a great way to build some background knowledge and interest around a new topic.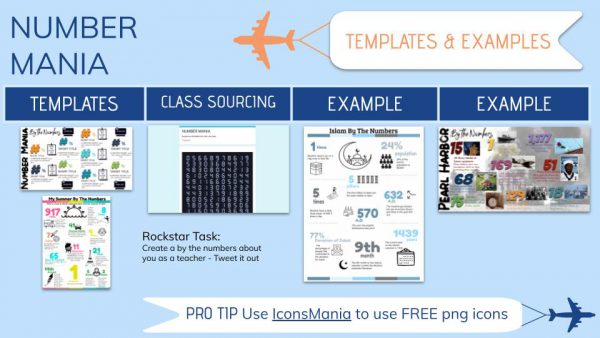 If you interested in trying this activity, reach out to Kaelyn Bullock by submitting a tech ticket and selecting "Technology Integration." I'd love to help you plan this out for your grade level/content area.
If you are looking for more icon resources visit the Noun Project or Flaticon.