Canvas has introduced a new service called Panda Pros. Throughout this August and into the Fall, Canvas representatives will be available for one-on-one, 25 minute coaching sessions. Need some ideas on topics you might address?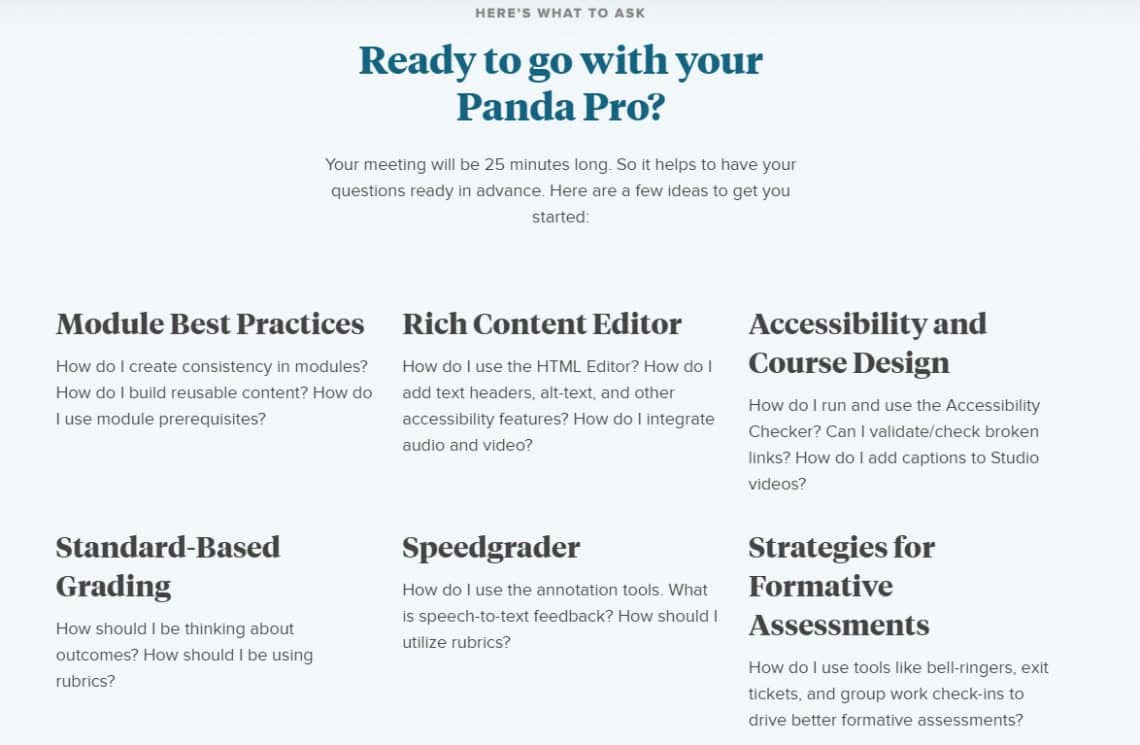 You can go to https://www.instructure.com/panda-pros to schedule your appointment (note that times offered are in Mountain Time).
Of course, your Tech Integration Specialists are also happy to meet with you on any of these topics and more. Submit a ticket and we will get back to you! Also be on the look out for optional Canvas trainings coming at the end of August.