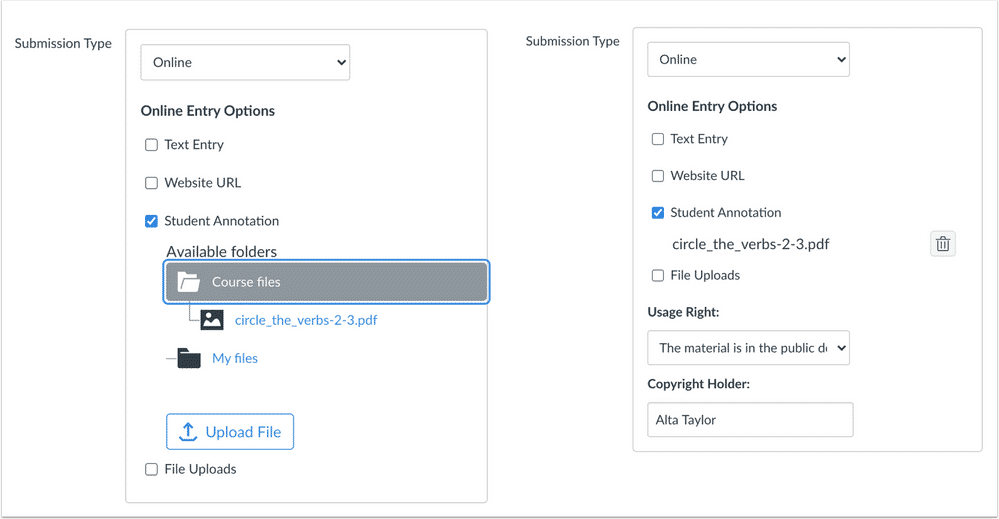 Coming Saturday, 5/15/2021, an exciting update to Canvas! Instructors can now use an annotated assignment type for students. If you have a PDF that you want students to write on, you'll be able to upload that in assignments and there will be functionality for students to mark-up and submit directly in Canvas.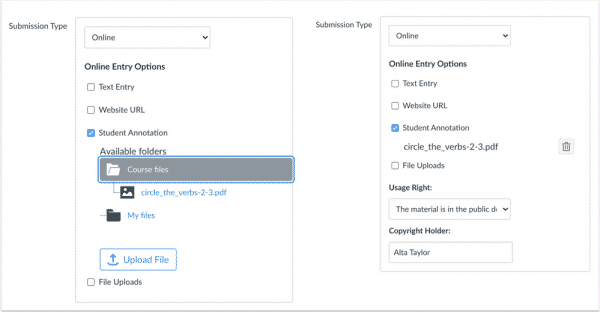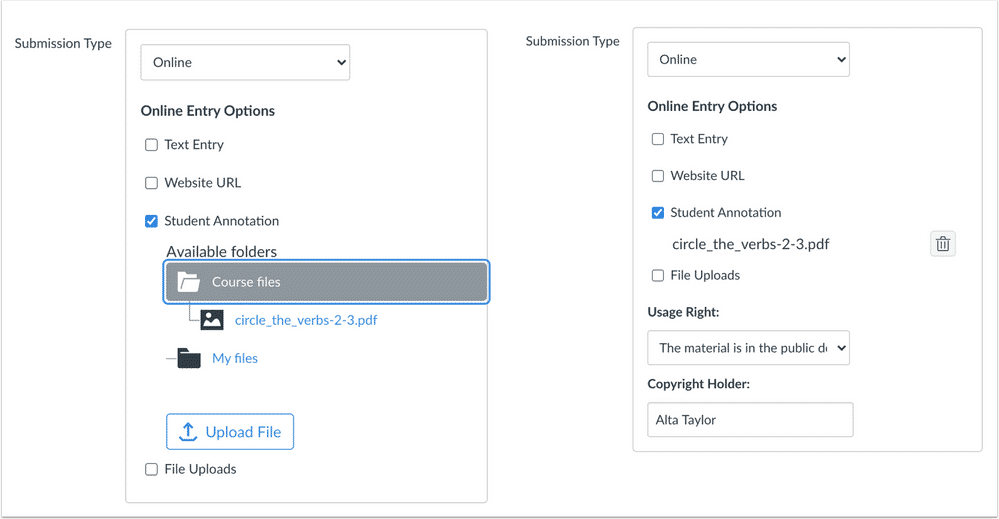 A few notes to consider:
Cannot be used for Group Assignments
The teacher needs to upload the document for annotation, the students can't upload and annotate their own
Although annotations are supported in the Canvas Student app, this specific assignment type is not currently supported for mobile devices. If instructors want students to be able to annotate a document via the mobile app, they should also use the File Uploads submission type and provide the original file in the assignment description for students to download and annotate in the app.
Read more about the update here.
View the release video here.