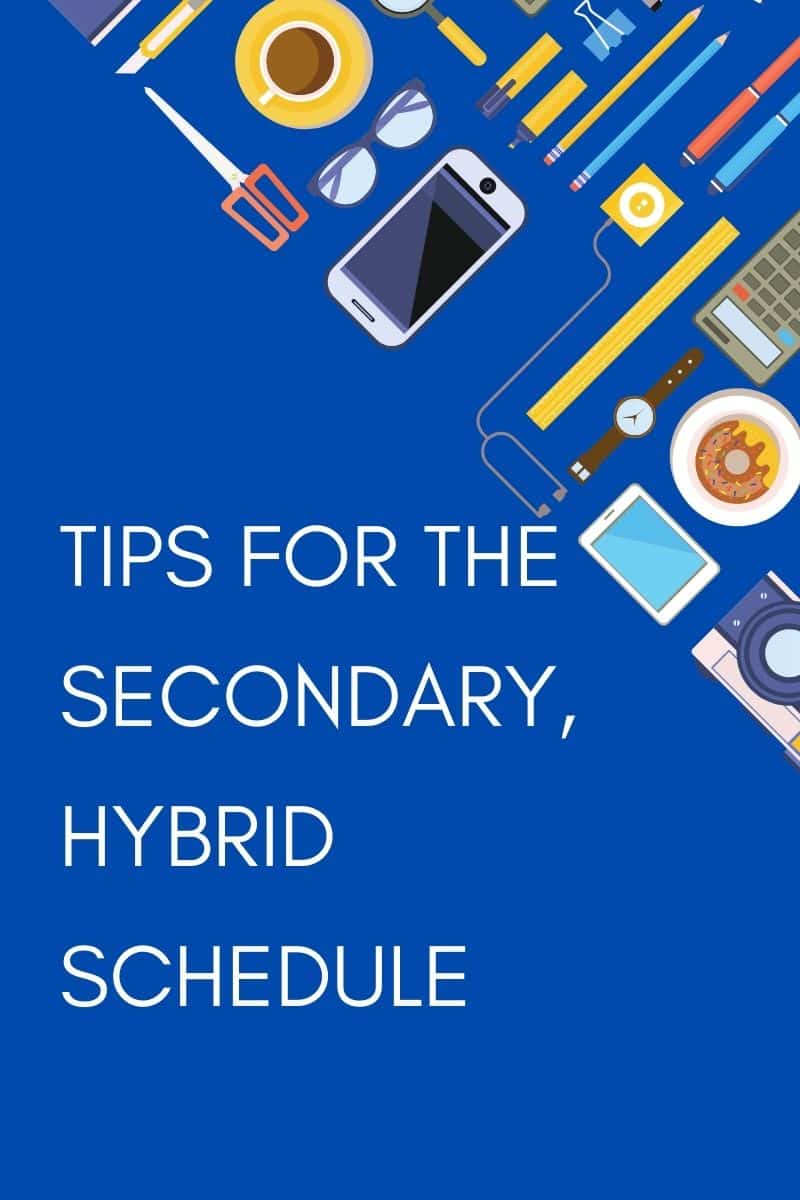 Now that P-CCS  is bringing middle school and high school students back on-campus, teachers may wish to further adjust their instruction for optimized learning with the new schedule. The hybrid schedule feels very unique to the times we are living in. Fortunately, schools across the country have been using it and teachers have insights to share. For this post, I have borrowed mostly from the work of Jennifer Gonzalez (Cult of Pedagogy) and Catlin Tucker, an experienced, blended learning coach. Consider reading the original posts for more information.
Four Models: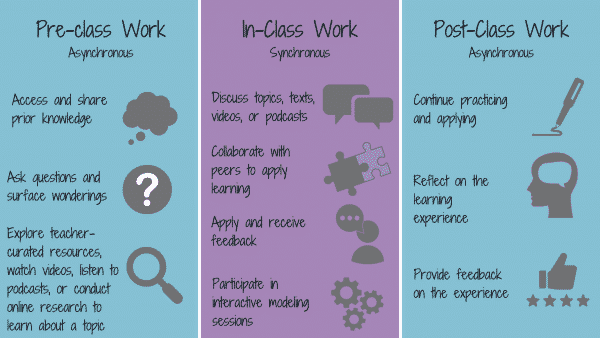 Tips from Teachers (curated from Jennifer Gonzalez of Cult of Pedagogy)
Make the face-to-face time special–Try not to use this time to give all your tests or "cram" in all the content you plan to deliver. Use it build relationships and interact with each other.

Putting direct instruction on video prevents you from having to repeat yourself over and over and allows students to watch at their own pace

Chunk the time–As we move to the block schedule on top of the hybrid set-up it is helpful think of your time in various segments. You can select one of the models above to guide you. If you desire to have the at-home cohort log-on to your synchronous class time you might consider some of these models. They were shared by Beth Alexander, the Director of Teaching and Learning at a school in Toronto.
Build community–This is always important and still is as teachers and students face this new classroom set-up.
Teachers can continue to use Canvas and other tech tools to manage and organize their courses. Reach out to a Tech Integration Specialist if you want a thought partner in this process. Submit a tech ticket and select the "Tech Integration" option.
If you are looking for more ideas, check out this collection of resources: https://wke.lt/w/s/N62hdh