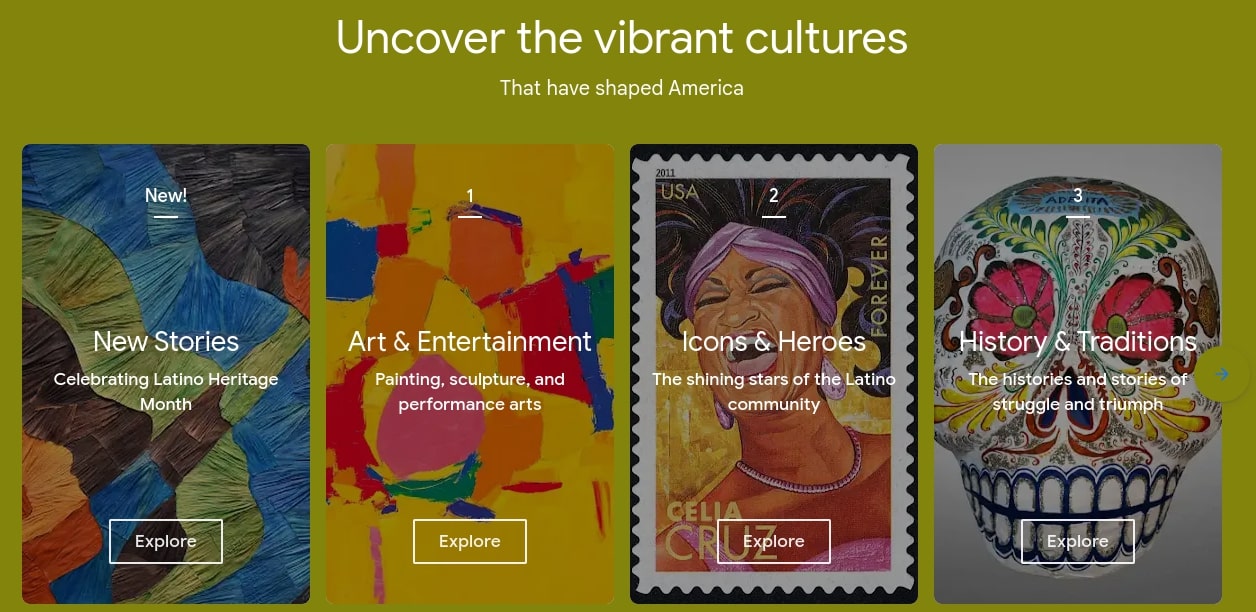 A few highlights from the October issue.
National Disability Awareness Month
October is National Disability Awareness Month. AI has been built into Chromebooks and Google Workspace for Education from the beginning, like Live Caption, reading mode, translation, and more. Find helpful features and tips for using them in the classroom on our website.
The Next Phase of Digital Whiteboarding in Workspace
We're winding down Google Jambaord and teaming up with FigJam, Lucid, and Miro to offer whiteboarding in Workspace. To learn more about each offering, see which is best for your educational institution, and get guidance and resources for using these tools, please visit the Help Center.
New ways for people to engage with culture through play
Play four surprising new experimental games to approach and consider art in unique and thought-provoking ways – from getting your fortune read with an art themed tarot deck to a staring contest with famous artworks.
Exploring Latino cultures on Google Arts & Culture
Google Arts & Culture's Latino Cultures hub features a variety of new meaningful topics, including the vibrant and rhythmic world of Caribbean salsa music, the impact of Latinos with disabilities and the long history of Indigenous Mexico.
Connecting people and places on Google Arts & Culture's Preserving our Past hub
Explore Google Arts & Cutlure's expanded heritage preservation hub "Preserving Our Past", featuring new sites and digital stories by the US State Department's Cultural Heritage Center.
Día de los Muertos Fun with Applied Digital Skills
Celebrate Dia de los Muertos in style with our Create Papel Picado in Google Slides lesson! Unveil the vibrant world of this Mexican holiday tradition as your students craft their own digital papel picado art.
See past issues or sign up for the Google Education Newsletter.