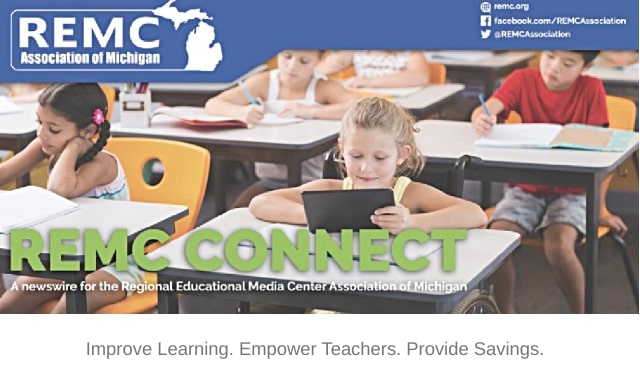 REMC offers a look ahead at course offerings to help you plan your professional learning
If you are looking to enhance your technology integration skills, explore new instructional delivery methods or learn tips and tricks from Michigan educational practitioners – The REMC Association has something for you!  To help with your professional learning planning, we are excited to share our January through June 2023 REMC Course schedule.
Take a look at all course offerings and register today! Earn 10 FREE SCECHs upon completion. Simply visit www.remc.org/remc-all-events/.
---

REMC SAVE has new pricing for Supplies, Furniture and Technology 
Save time and money by purchasing through REMC SAVE! New contracts for Supplies, Furniture and Technology launched on January 1st. REMC SAVE offers more than 1,500 individual items and 82 catalog discounts through 22 awarded vendors.
REMC SAVE is a service of the REMC Association of Michigan for all public and private schools statewide and other public agencies.
---

REMC is offering Podcasting: From Idea to Implementation workshop on March 22nd   
Ready to start your podcasting journey? Looking to expand your podcasting knowledge with current practitioners? Join REMC on March 22nd for a workshop that will focus on amplifying you, your students' or your colleagues' voices through podcasting.
This workshop is a hands-on experience to equip participants with knowledge, skills, and time to begin developing and creating a podcast. Held at the Gratiot-Isabella RESD, people can attend as teams or individuals.  There is a virtual option.
---
From REMC's January newsletter: