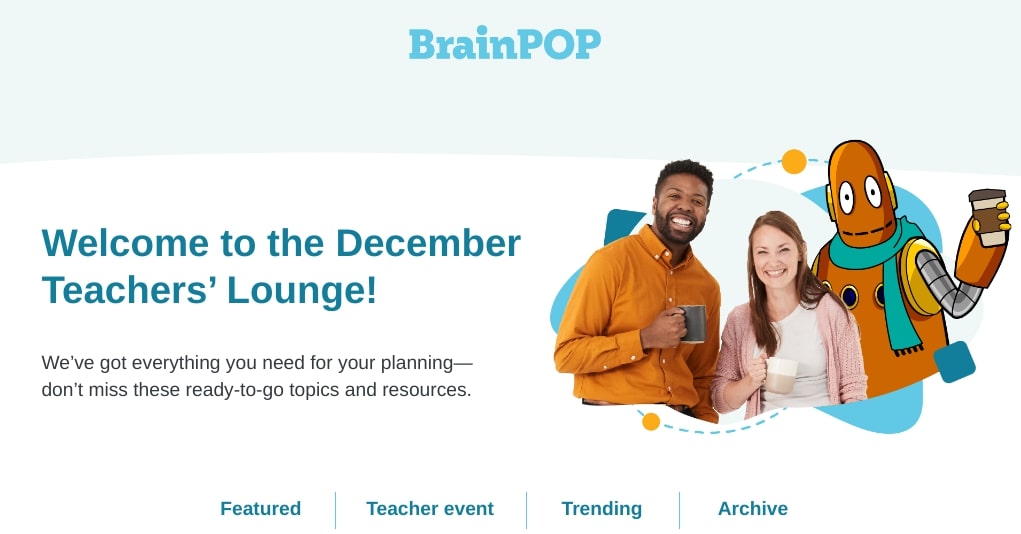 Highlights in the BrainPop's December Teacher's Lounge
Kick off Computer Science Education Week and Hour of Code on December 5 with movies and learning activities–including coding projects–to inspire students in these essential 21st-century skills.
Calling all teachers! Learn ways to integrate Hour of Code into your instructional plans — no coding experience required! Join us for BrainPOP Connect on December 5 for free, live virtual programming to kick off CSEdWeek.
Explore wintry topics to help teach your students how different creatures (including humans!) adapt and celebrate the change in season.