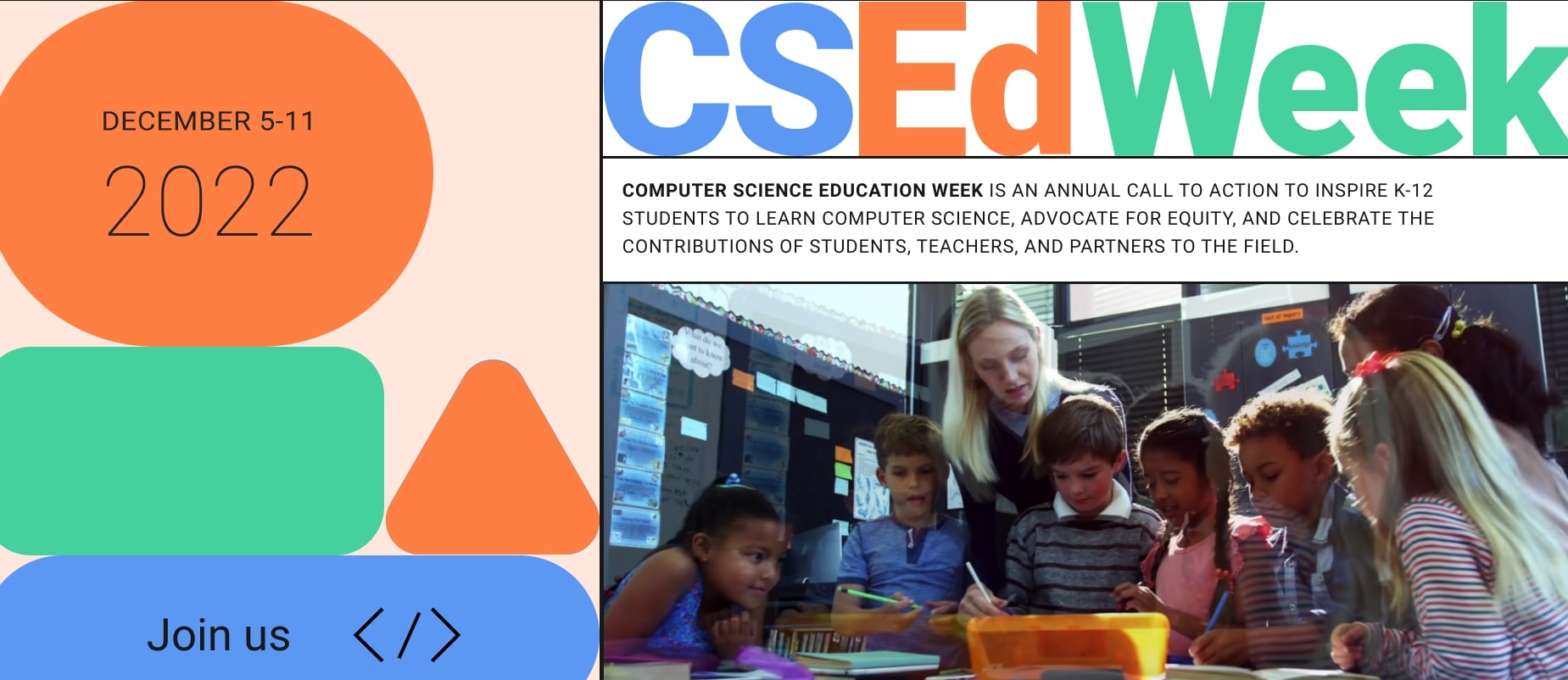 Computer Science Education Week 2022
This year computer science week is December 5-11, 2022.  Computer Science Education Week week is an annual call to action to inspire k-12 students to learn computer science, advocate for equity and celebrate the contributions of students, teachers and partners to the field. Computer Science Education Week is held annually in recognition of the birthday of computing pioneer Admiral Grace Murray Hopper (December 9, 1906). One way to celebrate Computer Science week in your classroom is by participating in the Hour of Code!
What is the Hour of Code?
The Hour of Code started as a one-hour introduction to computer science, designed to demystify "code", to show that anybody can learn the basics, and to broaden participation in the field of computer science. It has since become a worldwide effort to celebrate computer science, starting with 1-hour coding activities but expanding to all sorts of community efforts. Check out the 
tutorials and activities
. This grassroots campaign is supported by over 
400 partners
 and 200,000 educators worldwide.
Why computer science?
Every
 student should have the opportunity to learn computer science. It helps nurture problem-solving skills, logic and creativity. By starting early, students will have a foundation for success in any 21st-century career path. See more stats 
here
.
How do I participate in the Hour of Code?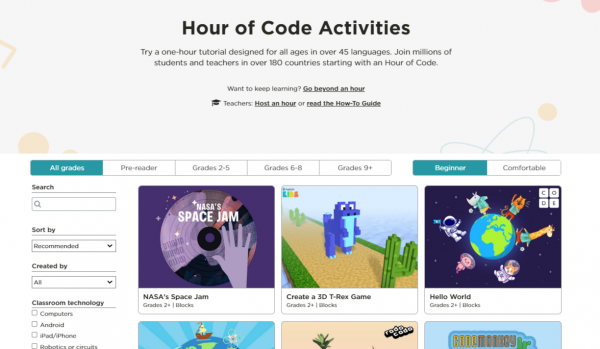 View resources from Code.org: 
Check out our blog for featured unplugged activities, lesson plans, virtual field trips, and more!
View Resources from Tynker: 
It's called Coding Cup. Tynker for Schools' parent is sponsoring FIFA World Cup 2022, and this gives students a chance to code their own team and engage with students all over the world.  You can join two LIVE learning events around Coding Cup!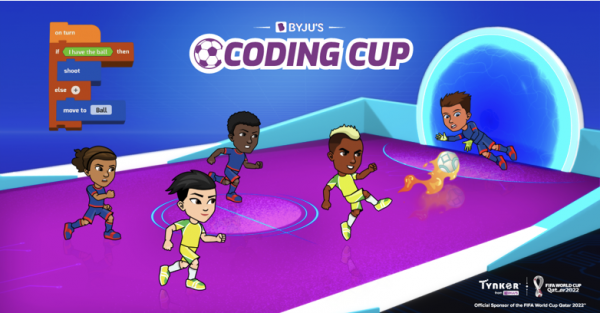 *First* – Join the FREE Web PD for Wayne County Teachers 
In this FREE 60-minute webinar, explore Tynker's brand-new collaborative coding experience that lets students control their own soccer team! In this webinar, educators will create their Tynker classrooms, enhance their own soccer skills with Tynker, compete in matches, and discover more CSEdWeek activities!
Register Here: gotyn.kr/MI_CSEdWeek 
Date: Dec. 1st
Time: 3:00pm ET
Recorded? (for all registrants)
*Second* – Add CodeLab on Tynker LIVE: Coding Cup to Your Calendar 
Like last year's NASA events, we broadcast LIVE Webcasts called CodeLab: a live learning show for students, hosted by Tynker Teachers, which includes a LIVE walk-through of the Coding Game/Activity during CSEdWeek.
Register Here: evt.to/aiiaheshw 
Date: December 6th
Time: 2pm ET
Recorded? (for all registrants)
View Resources from Google CS First
Now it's even easier for your students to learn coding. This year, students will find all the instructions to create the project within the activity – so no more switching between a video tab and the code editor. In addition to step by step instructions embedded in Scratch for CS First, they'll also have access to hints, highlights, and text-to-speech features for help along the way.
They'll be coding in no time.