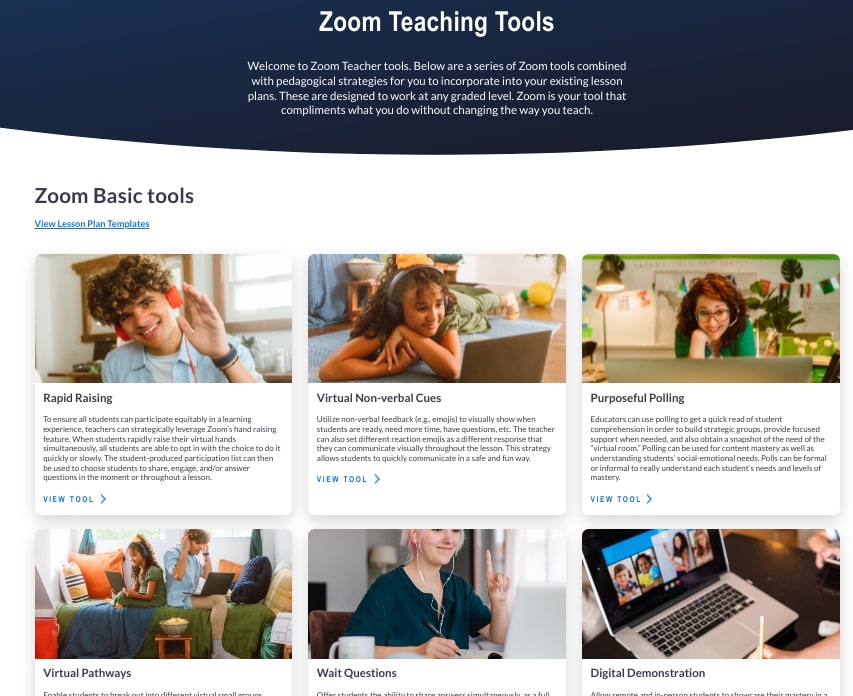 For those using Zoom, you might want to check out some of their curated resources for ideas and more.
Their Zoom Teaching Tools site reviews a series of Zoom tools combined with pedagogical strategies for you to incorporate into your existing lesson plans. These are designed to work at any graded level. Lesson plan templates can also be found there.
Their Educator's Guide to Using Zoom in the Classroom covers how to get started with Zoom and find tips and resources for engaging parents and students. It's worth at least a skimming even if you think you are familiar with Zoom as they concisely provide an overview of some of their newest features.
Their Parent & Student's Guide to Using Zoom for Learning is just that. Some families and students might appreciate being shared this helpful guide.
Zoom's Learning Center for Education offers recorded training sessions on some of their features (see screenshot below).