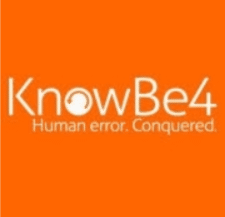 Plymouth-Canton Community Schools is committed to ensuring the online safety of our staff and students. This school year, P-CCS is partnering with KnowBe4 to enhance awareness around phishing scams. We will be utilizing KnowBe4's training tools to empower our staff to recognize phishing scams and equip our Technology Department with tools to assess our current information security culture, identify areas of improvement, and equip every member of our community to safely navigate the ever-evolving landscape of information security.
What is KnowBe4?
KnowBe4 is the world's first and largest security-awareness training and simulated phishing platform. More than 35,000 organizations around the world use KnowBe4 to raise awareness of threats to information security and train users to protect themselves and their institutions from those threats. KnowBe4 is highly reputable. In 2019 and 2020, the platform was named "Security Awareness Training Platform of the Year" by CyberSecurity Breakthrough (Tarantino 2020), "Education and Training Provider of the Year" by Network Computing (Tarantino 2020), and the winner of the Cyber Defense Magazine "Cyber Defense InfoSec Award" (Tarantino 2020)
How does KnowBe4 work?
KnowBe4 will provide staff with opportunities to identify common phishing email indicators and access concise training modules that contain crucial information on maintaining online security. It will allow P-CCS to run phishing simulations and easily track actual phishing attacks through a "Phish Alert Button" that is integrated into Gmail. Additionally, KnowBe4 will provide our Technology Department with analytical tools to understand our security culture and customize future training and communications according to the needs of the P-CCS staff.
Throughout the year, the P-CCS Technology Department will periodically launch simulated phishing attacks. Please view these simulations as learning experiences to enhance your digital safety, not only within our district but also on a personal level. If you encounter a suspicious email — characterized by elements such as poor grammar, unfamiliar sender addresses, spoofed institutional branding, or urgent requests — simply click the "Phish Alert Button" located on the right side of your district Gmail inbox. Once reported, it will be reviewed to see if it is malicious in nature and either discarded or returned to your inbox.
Next Steps for PCCS Staff:
Familiarize yourself with the "Phish Alert Button" in Gmail.




Stay vigilant for suspicious emails – watch out for poor grammar, unfamiliar sender addresses, spoofed institutional branding, or urgent requests.

If an email seems remotely suspicious, report it using the "Phish Alert Button". This helps maintain the security of P-CCS staff and student information.

Always err on the side of caution – if you're uncertain about the legitimacy of an email, report it using the Phish Alert Button. Emails that are found to be safe can and will be easily restored to your inbox.
If you have any questions regarding KnowBe4, please submit a tech ticket at helpdesk.pccsk12.com.