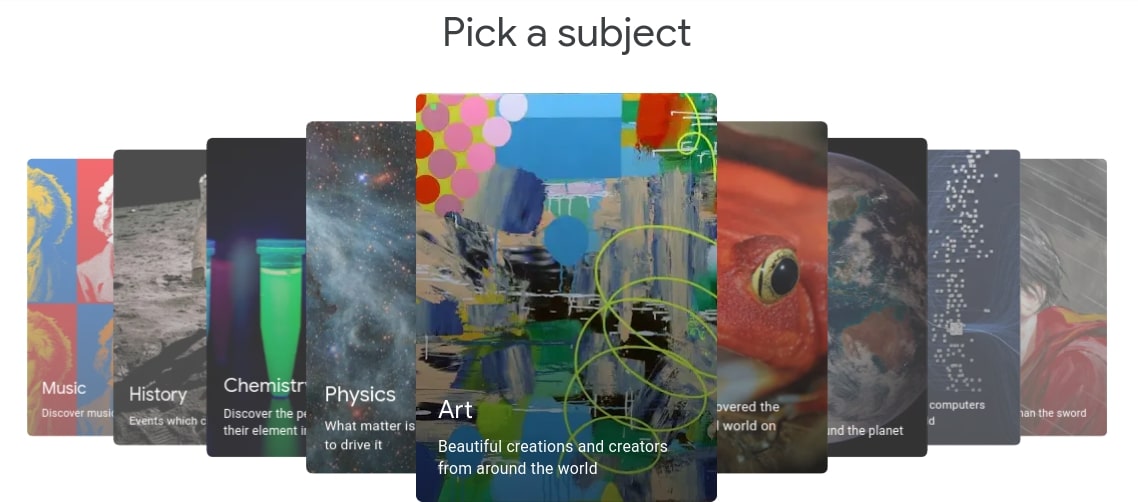 issue 37 highlights include:
Some of the offerings available through the Google Teacher Center, including tips on their various apps and the option to sign up for their 8-week email training series that delivers video tutorials to your inbox every Tuesday on core Google tools. Lessons take less than 10 minutes to complete (choose Education Fundamentals).
---
Designed as an entry point into the wealth of resources, Learn with Google Arts & Culture highlights subject related content including lesson plans, stories, videos, high resolution images, 3D models, and more from museums around the world. Check it out!
---
The latest installment of the Black History and Culture project celebrates U.S. Black artists, music makers, and pop culture icons. Plus, check out seven new downloadable lesson plans covering history, music, politics, and sports.
---
Discover Kandinsky's life, art and synesthesia with the Centre Pompidou. You can 'listen' to one of his paintings or project his works into your home in AR. A lesson plan can be used in class or given to students to work through.