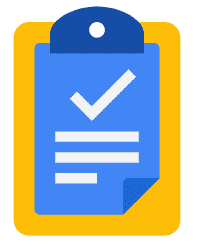 Our department apologizes for any anxiety we generated with our October 4th blog post around Google Cloud Drive Assignments in Canvas. On October 7th, following input from the community when our newsletter with the posting circulated, we rescinded our decision to remove GDCA access on October 14th.
While staff will continue to have the choice in Canvas to use either integration (GDCA or the new Google Assignments), the underlying reasons to transition to Google Assignments remain and we share them below for your consideration.
GDCA will not work after next September and any course content relying on it will have to be recreated using Google Assignments.
Canvas support won't address tickets involving GDCA apart from telling staff that the issue is likely a limitation with GDCA and the Canvas user should move to the new Assignments.
Google Assignments functions akin to Google Classroom. Students get their own copy of an assignment, and then submit the assignment back to you for grading. Similar to Google Classroom, you will have a folder in your drive of your class where you can look at the progress of the assignments.
By shifting from Canvas' SpeedGrader and using Google Assignment speedgrader instead, you can still have functionality to quickly grade between students, and return all student work at once. You will also have access to comments and editing rights to their google docs.
In order to be IDEA and 504 compliant as well as use best practices of providing Universal Design for Learning (starting with the end in mind) we want to give our students the most flexibility and access when showing what they know. Unlike the new Assignments, GDCA does not allow for our current UDL/accessibility suite Read and Write for Google to be used. This means that when you create an assignment for a student via GDCA, you are eliminating their ability to use tools that they may need to complete the assignment (ie. speech-to-text, text-to-speech, word prediction).
Google Assignments has the ability to use Originality Reports. As a teacher you can designate up to 5 assignments per course. With originality reports you can compare student work against hundreds of billions of web pages and over 40 million books with originality reports. Allow students to scan their own work for recommended citations up to three times.
Assignments includes all the features of the GDCA, except Canvas Collaborations. Google asserts this feature is coming soon.
Click Here to learn how to use Google Assignments
Based on the feedback received, we have decided to delay hiding access to Google Drive Cloud Assignments (GDCA) until August 1, 2021.
As always, feel free to submit a service request and we will be able to help support you any way we can.
Thanks!
TIS