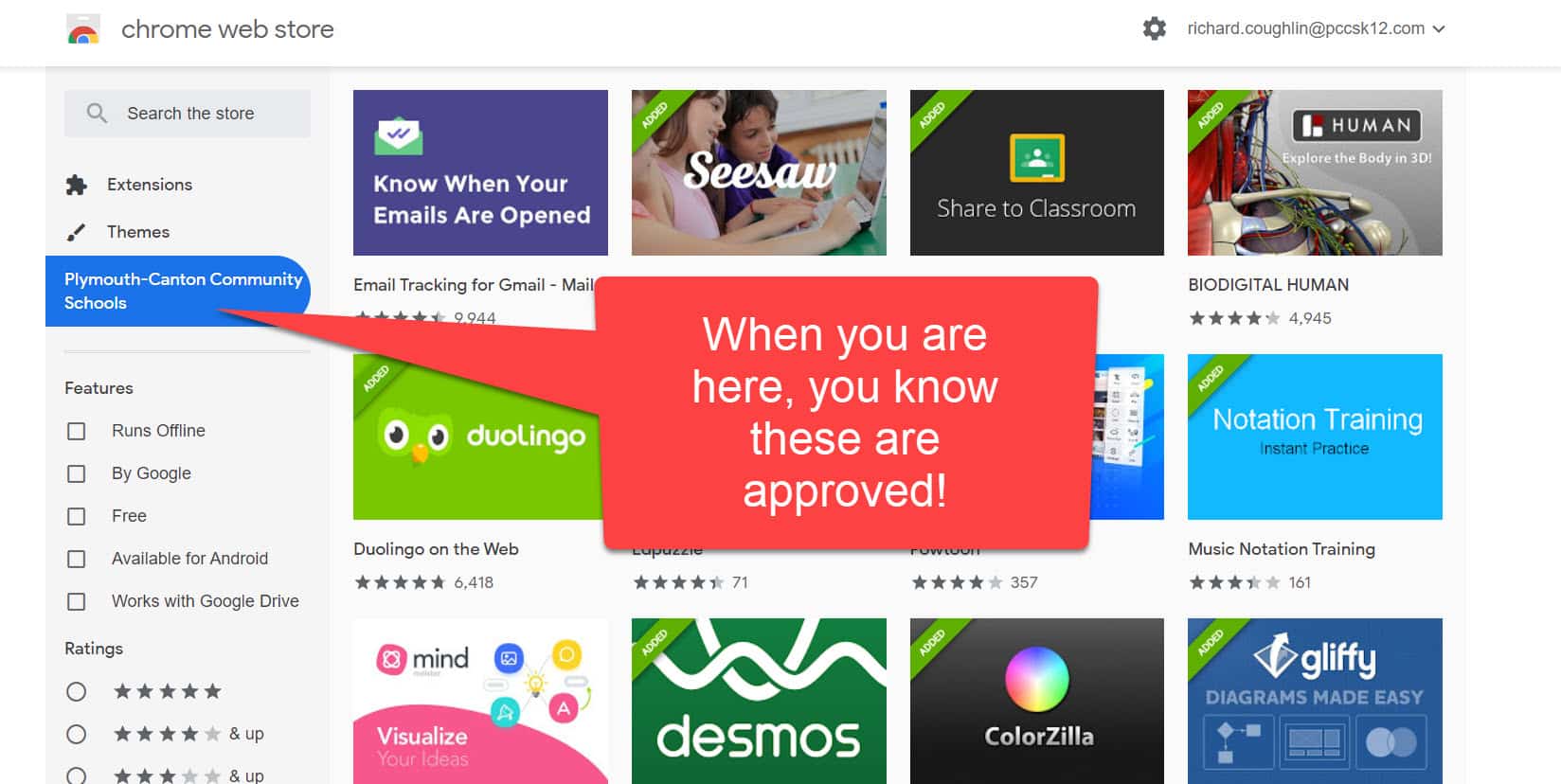 Due to a continuing concern around the impact on security and functionality of a constantly changing set of available apps, extensions, and browser themes in the Chrome Web Store, P-CCS students will only be permitted to download and install VETTED and approved Chrome apps/extensions/browser themes. Staff will still be able to add apps/extensions/browser themes via the Chrome Web Store just as they have done in the past.
On the following dates Chrome apps, extensions and browser themes that have not been vetted/approved will be uninstalled/removed from student accounts AND students will no longer be able to add apps, extensions, and browser themes, apart from those that are district-approved:
September 12, K-5 Elementary School students
September 12, 6-8 Middle School students
October 1, 9-12 High School students
We realize that this may pose an inconvenience for some teachers and support staff, as well as frustrate some students, but this policy change is designed to keep our network safe, eliminate extension conflicts otherwise on the rise for our Chromebook users and reduce the myriad of distractions for our learning community being added to the Web Store daily. Seriously, we know how much everyone is going to miss Ncage, the extension that turns every picture on any website into a picture of Nicholas Cage.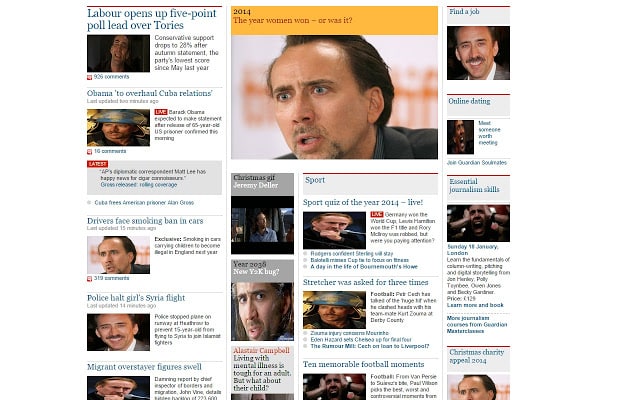 But we digress. Moving forward please note that there are now about 80 approved extensions/apps that are available for both staff and students to explore and install via the P-CCS landing page of the Chrome Web Store: https://chrome.google.com/webstore/category/for_your_domain
When logged into a Chrome browser, both students and staff will be taken to the P-CCS landing page where you will see the list of approved extensions and apps.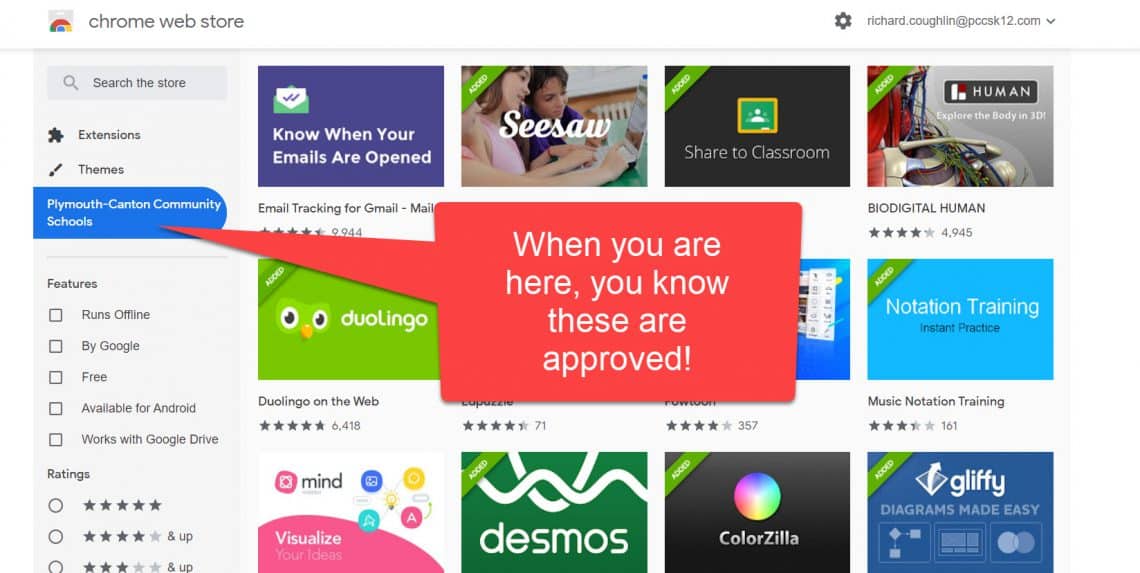 We also recognize that new and amazing educationally sound apps will be developed and in some cases already exist, so the process for requesting approval for Chrome apps and extensions mirrors the process we have in place for iPad apps.
Please use this form to request a Google Chrome App, Extension or browser theme that isn't otherwise already available for your students . You may wish to bookmark it for future reference: https://forms.gle/tQdYz7icMhmqRmo36
A review of the requested app, extension, browser theme will go through our core departments (technology/technology integration, curriculum, ELL, and specialized student services). If approved the app, extension, or theme will be available for download in the Chrome Web Store by the last Friday of the following month. While we will try and expedite the first wave of requests to be available much sooner, in general this process cannot be rushed, so please plan accordingly when submitting your item for review. Please also note at this time we will not be accepting requests for any paid apps or extensions, only those that are free.
As always, if you have any questions regarding tech integration, you can email tis@pccsk12.com or in case you need technical or integration help, you can submit a service request.