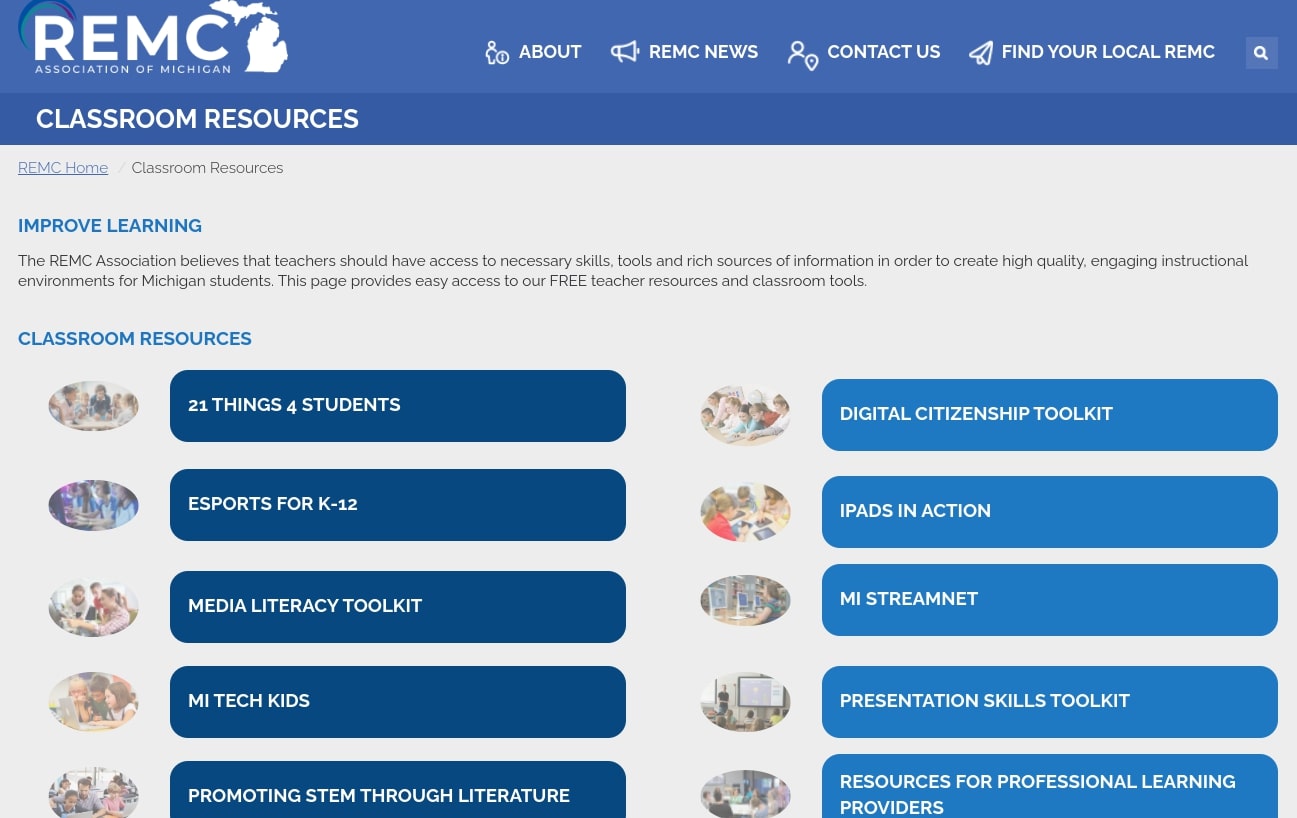 from REMC's latest newsletter…
The REMC Association of Michigan is dedicated to improving learning by empowering educators through top-notch professional learning and ready-to-use classroom resources. We strive to make our tools easy to access and implement. Check out our newly designed Classroom Resources webpage with FREE resources and classroom tools.
Looking for a lesson in Digital Citizenship? Interested in starting an Esports program?  Need a free place to access and store videos? It's all located at: https://www.remc.org/classroom-resources/
We provide lessons and activities for students to grow their effective use of technology and be successful digital learners. There are also toolkits specific to presentation skills, media literacy and digital citizenship. Check out MI Streamnet to learn more about how you can avoid ads and distractions that occur when accessing videos and educational content from other sites.
Moving educational technology forward also requires professional learning for those in the trenches. We have a section dedicated to resources for those of you providing training and support services. The best part is everything is FREE and all content is licensed under a Creative Commons license so there is no need to worry about use or altering resources to meet your needs.