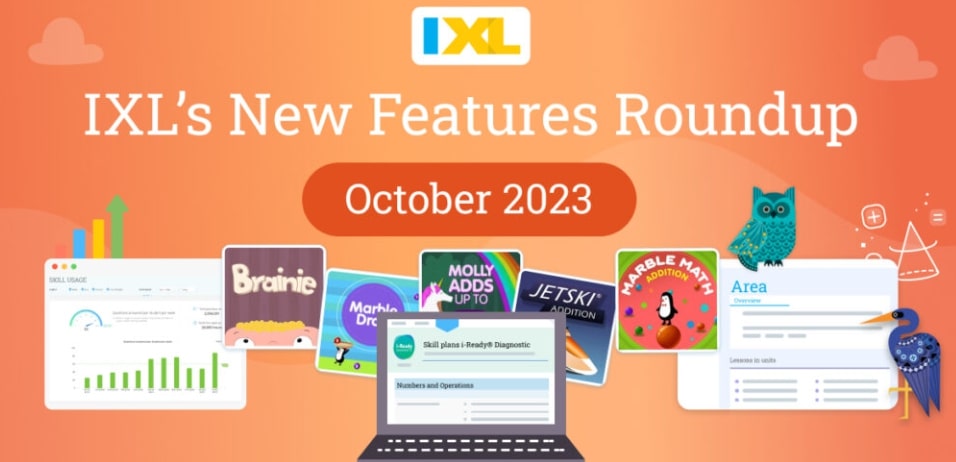 IXL continues to share feature updates. Their October roundup highlights new units of the Takeoff curriculum, more tailored learning games, and more.
New Takeoff by IXL Math™ units We've added units 4 and 5 to the Takeoff curriculum!
These comprehensive lesson plans, learning activities, and assessments provide 2nd-5th grade teachers with everything they need to personalize whole-class math instruction.
New school-level reports
School administrators have two new reports to track student practice: Skill Usage and Skill Proficiency!
These reports clearly show how your students are tracking towards research-backed goals, complete with powerful filtering and seamless export.
We've made updates to our IXL learning games to be better tailored for each grade level!
IXL's games include a wide range of content and gameplay options. To make it easier for younger students to work on content that's appropriate for their grade level, we've added multiple variations of some games that better align to different levels of advancement. We've also preset the difficulty levels and game board sizes so that students can jump right into gameplay.
Check out some of the new game variations below:
We now have more than 360 games on IXL! Find them on the grade level pages for K-5.