With many staff members to support, it's important to have a system to track issues, document trends, and assign support to the appropriate technicians or tech integration specialists. If you are needing assistance with anything technology related, we ask that you use our Service Request ticketing system.
As we head into a new and unusual school year, we will appreciate in advance your patience with our department's sometimes uncharacteristically delayed responsiveness as we are also spearheading the issuance and support of many student devices and family tech concerns. We will get to your ticket.  Thank you!
To access the system browse to help.pccsk12.com
Once there, to log in, you will input your district GMAIL Email address for your "Username".
For "Password" you will input your network password (not necessarily your Google password) – Your network password is the password you would use to log onto a district desktop computer.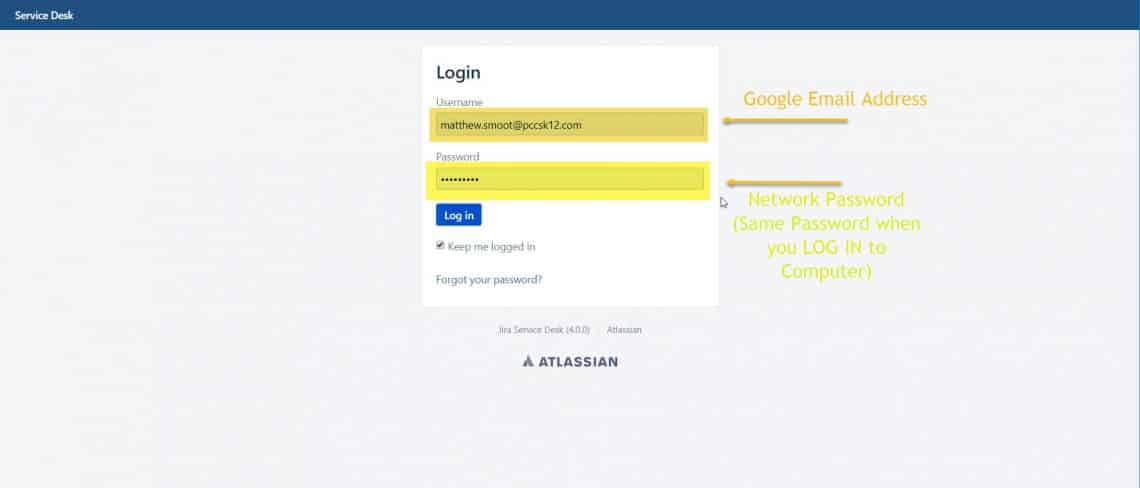 Then you fill out the service form with the details that best describes your situation and support needs.