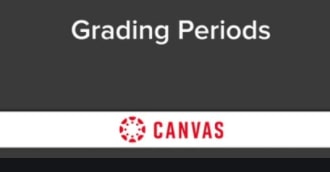 Over this weekend, the district will be updating Canvas with the dates of the grading periods for all of our middle school semester and year long courses. Consequently, starting Monday, middle school teachers will be able to filter their grade books, assignments' list, and students' grades pages by quarter instead of having to view all graded content from the entire semester or school year. When grading periods are enabled, the due date of assignment will determine the grading period within which the assignment will appear in the Gradebook. If no due date is set, the assignment defaults to the last grading period available for the course. Please further note, students will only have view-only access to first quarter course content and will be unable to submit work for assignments associated with the first quarter (Q1) since it is not the current grading period. Finally, while teachers can edit their previous term's course content, they cannot make further adjustments in the feedback or grading of any non-current grading period submissions.
Importantly, while students will still find their definitive grades in MISTAR, this grade period demarcation will also result in a more accurate current grade average, as far as their Canvas grade is concerned, since only the current marking period will be reflected.
*Please note elementary and high school teachers — it is very conceivable that we will similarly update Canvas for courses that span grading periods too, in the coming weeks, to allow for term filtering.
Please find quick overview directions and screenshots in this document.