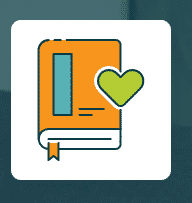 For the remainder of this school year, Michigan Virtual is offering the content of over 70 of their high-quality online courses FREE to educators and parents as a resource to supplement student learning.
Courses are available for students in Grades 6-12, and each course's content includes all digital lessons; however, it does not include assessments and is non-credit bearing. It is intended to provide educators and parents with enrichment materials they can use to keep students engaged and learning during school closures.
To learn more and to register, visit Michigan Virtual at https://lc.michiganvirtual.org/
—–
The Michigan Cares Portal offers Michigan families and educators FREE digital lessons designed to help students in grades K-12 develop the skills required for social, emotional, and mental well-being. Includes lessons, videos, websites, articles, and interactive multimedia that can be used on any device. All content is aligned to CASEL outcomes.
To learn more and to register for a free staff, student, or parent/guardian account, visit the Michigan Cares website at https://michiganvirtual.org/sel/michigan-cares/