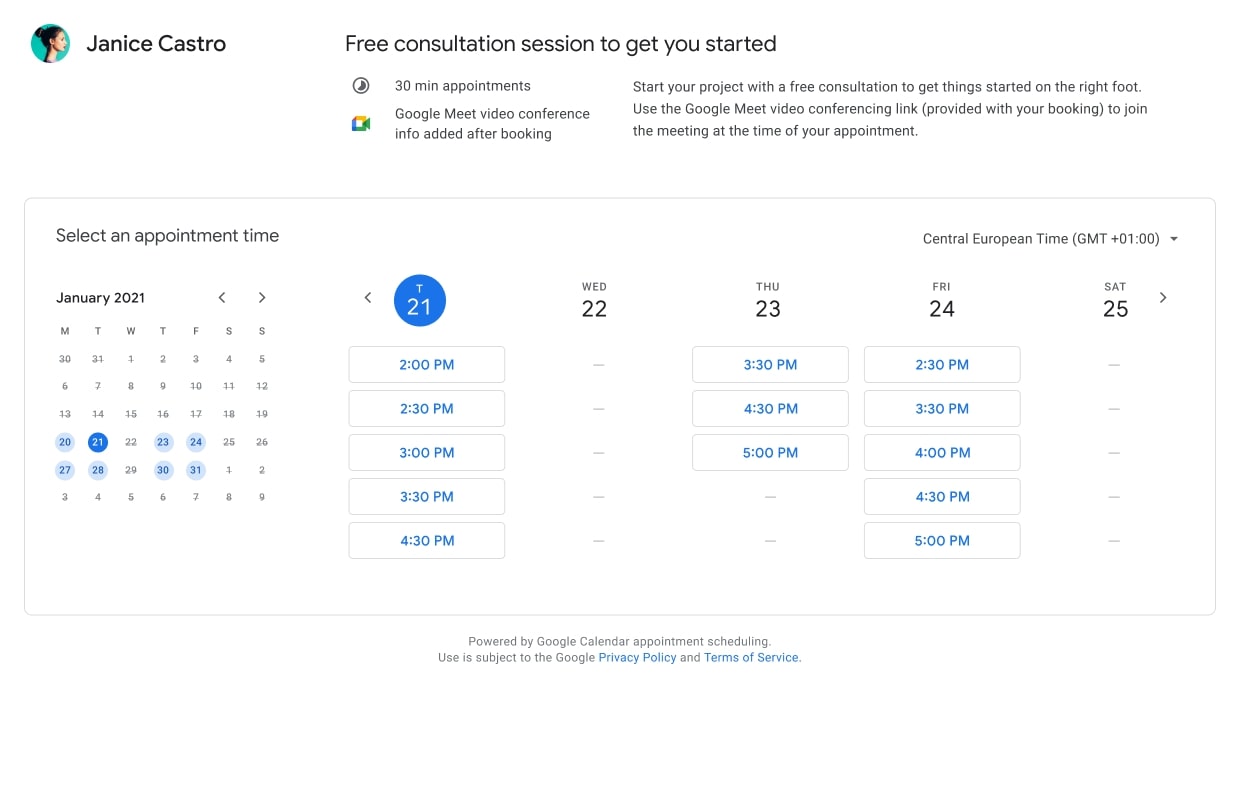 In addition to appointment slots in Google Calendar, in mid-April Google will be introducing appointment scheduling for users to share their availability via a booking page, which can be used by those with OR without a district (or any) Google account. For those using calendly, youcanbook.me, and similar services, this upcoming feature addition might suggest you can switch at some point instead to using your Google calendar with its native integrations.
Why you'd use it
The existing 
appointment slot
feature in Google Calendar is helpful for internal use cases, specifically if you don't know who needs to meet with you, but you want to make yourself available for others with district Google accounts. For example, counselors can invite their students to office hours each week.
The new appointment scheduling feature is suited for external use cases, allowing external users, including those without a Google account, to schedule meetings. Additionally, with automatic conflict detection with existing Calendar events, this feature helps reduce time spent finding and rescheduling appointments.