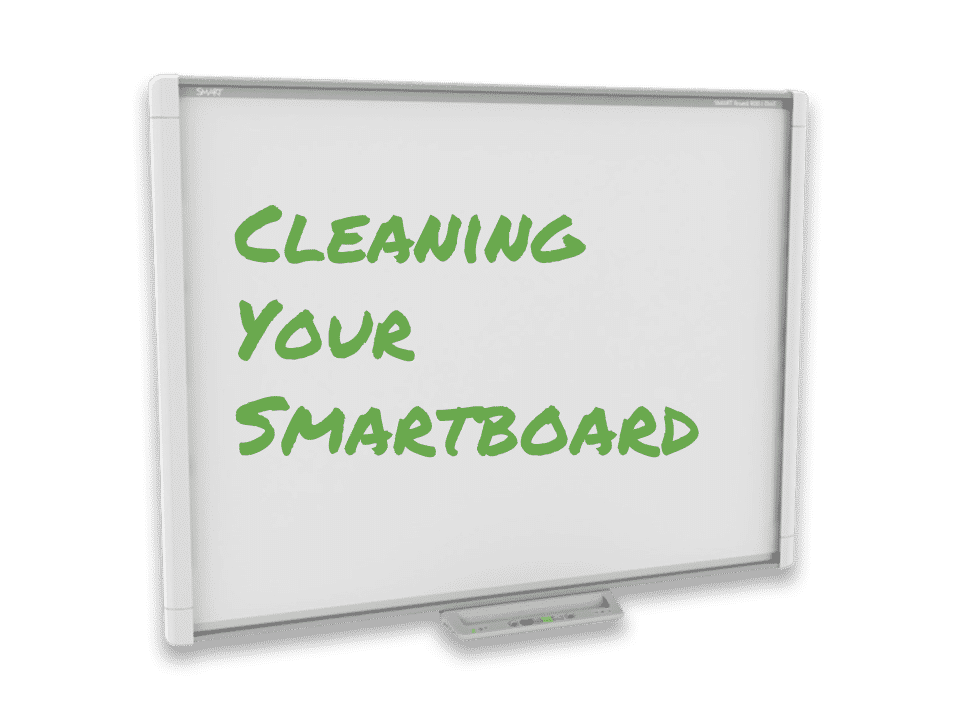 Elementary instructional staff — Please follow these guidelines to clean your SMART Board (interactive flat panel – IFP):
You will probably want to clean your SMART Board about 1x a month (or more often if used regularly). You should clean your SMART Board while the computer is turned OFF.
If you clean your SMART Board while it and your computer are on it is recommended that you lock the screen so you don't mess up things on your computer. Go to the blue icon with the white circle at the bottom right of your screen, control panel and then lock screen. To unlock the screen you will need to click on the unlock icon using the mouse on your computer.
To clean the writing surface or screen, use Windex glass cleaner. Just spray the cleaner on a soft cloth or paper towel and wipe the screen surface. Avoid spraying the cleaner directly on the screen, since the cleaner may damage components if it runs into the edge of the screen.
Warning
Do not apply isopropyl alcohol, water or acetone to the back surface of the screen. These fluids could damage the diffusion coating, resulting in a permanent deterioration in display quality. If you do smudge this surface, wipe it carefully with an alcohol-free glass cleaner. Do not spray the cleaner directly onto the back of the screen. Spray the cleaner lightly on a cloth, and then gently dab the surface until the marks are removed.
Note
To remove permanent marker ink from the screen, use a cleaner such as Expo Board Doctor. If you have high-odor dry-erase markers (not non-scented markers), you can cover the permanent ink with the ink from a dry-erase marker, and then wipe with a soft cloth or paper towel while the ink is still wet. If any trace of the original permanent ink remains, spray a cloth with Windex glass cleaner or Expo Board cleaner and wipe the area clean.