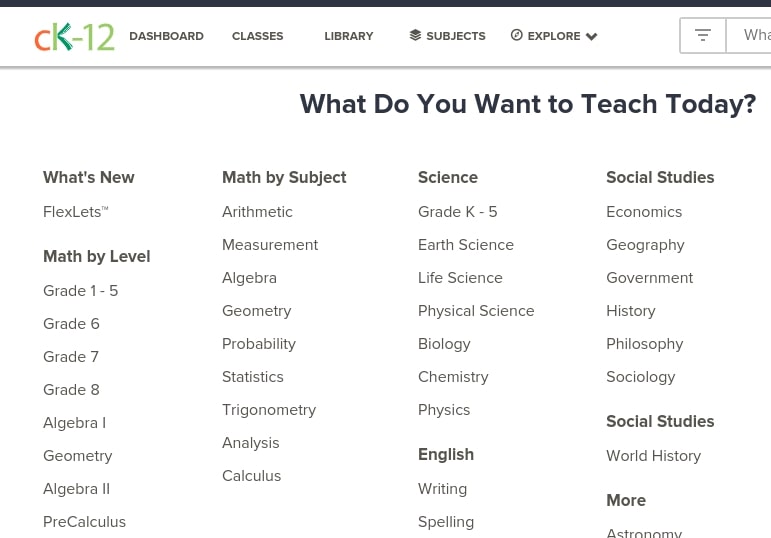 Access over 5000+ Math, Social Studies and Science concepts (and free digital textbooks) that have been enriched by multiple modalities (text, video, assessment, and more) and add 'em to an existing Canvas course.
CK-12 is another tool that's just been linked in Canvas to help staff find and assign high quality, free, teacher-created, and vetted STEM content without ever leaving Canvas.
To explore and/or sign up for a free teacher account visit https://www.ck12.org/teacher/ 
Here are two help desk articles for those interested:
How to CREATE CK-12 assignments in Canvas
How to COMPLETE CK-12 assignments in Canvas
For those unfamiliar with CK-12, consider checking out Common Sense Education's review of the service.