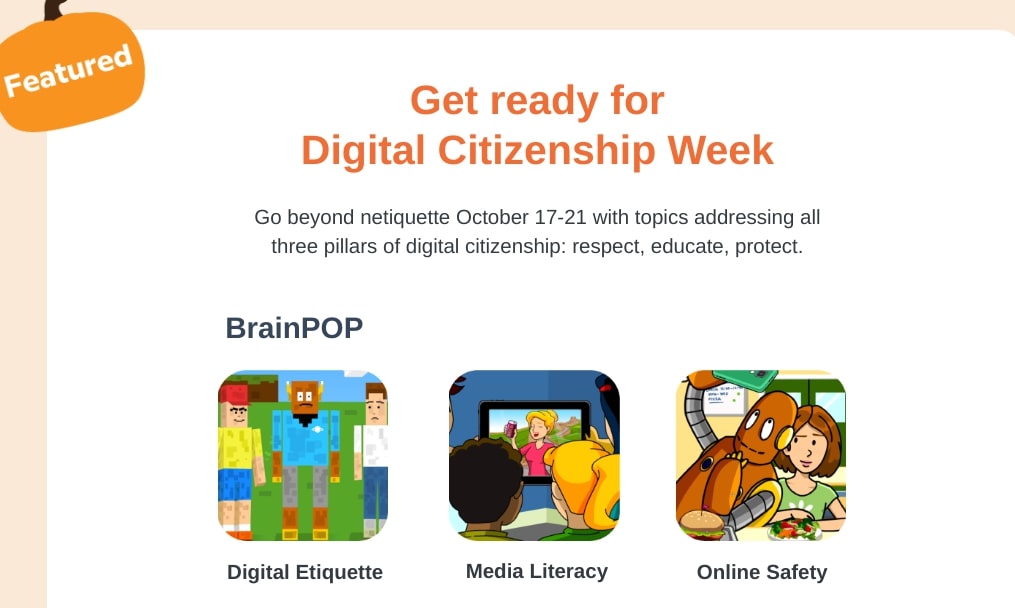 BrainPop's October newsletter for K-12 instructional staff can be found HERE. As a reminder, all district students, K-12 can access our paid subscription to BrainPop/BrainPop Jr via Clever at https://clever.com/in/pccs.
Some highlights;
— Digital Citizenship offerings
— Assigning BrainPOP learning activities is easier than ever!
Click Assign from your Teacher Dashboard to quickly create differentiated learning experiences for all of your students.