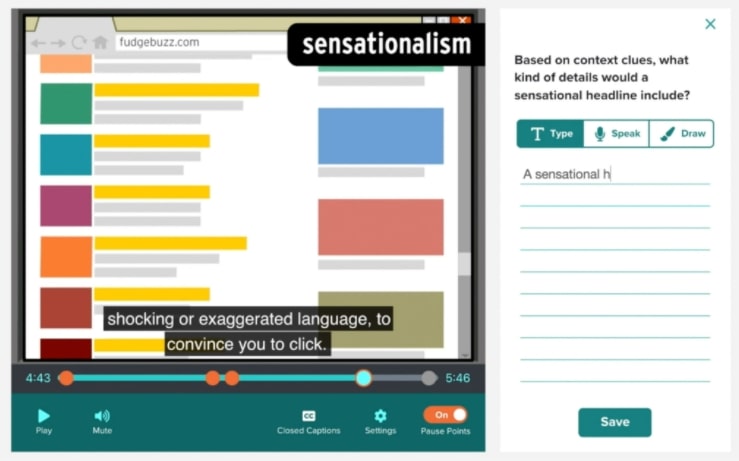 BrainPOP has launched Pause Points in their top 50 movies with more coming soon! These grade-leveled, standards-aligned question sets are embedded into the BrainPOP movie experience for more scaffolding and active learning across the curriculum.
Read their latest blog article to discover 3 Effective Ways to Use Pause Points in Daily Instruction.
With the addition of Pause Points, students now have new opportunities to stop, think, and express their ideas about what they're learning on BrainPOP—making movie-viewing a truly interactive experience in your classroom.
What Are Pause Points?
Pause Points are questions and prompts that activate students' background knowledge, while build subject-specific vocabulary. Every Pause Point scaffolds concepts and skills within a topic that align to grade-level standards. Formats include:
Multiple Choice: Check for understanding while practicing standardized test-type questions.
Open-Ended: Type, speak, or draw responses.
Reflection Points: Prompts provide additional information or summarize key ideas to support understanding.