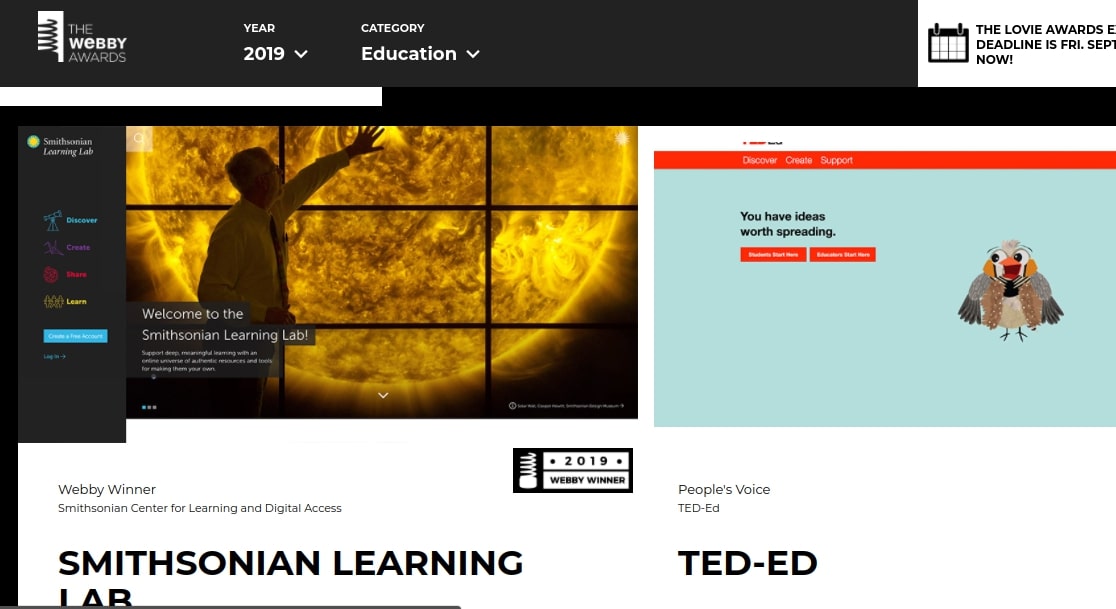 This year's top Webby Awards in the category of Education went to Smithsonian Learning Lab and Ted-Ed. If you haven't visited those sites in a while (or ever), we urge you to check 'em out.
Every year for the last 23 years (since 1996), the Webby Awards have been an award of high distinction for websites in many categories. Their awards gallery and archive is also worth exploring.
Background: The Webby Awards presents two honors in every category—The Webby Award and The Webby People's Voice Award. Members of the International Academy of Digital Arts and Sciences (IADAS) select the Nominees for both awards in each category, as well as the Winners of The Webby Awards. In the spirit of the open Web, The Webby People's Voice is awarded by the voting public. Each year, The Webby People's Voice Awards garners millions of votes from all over the world.