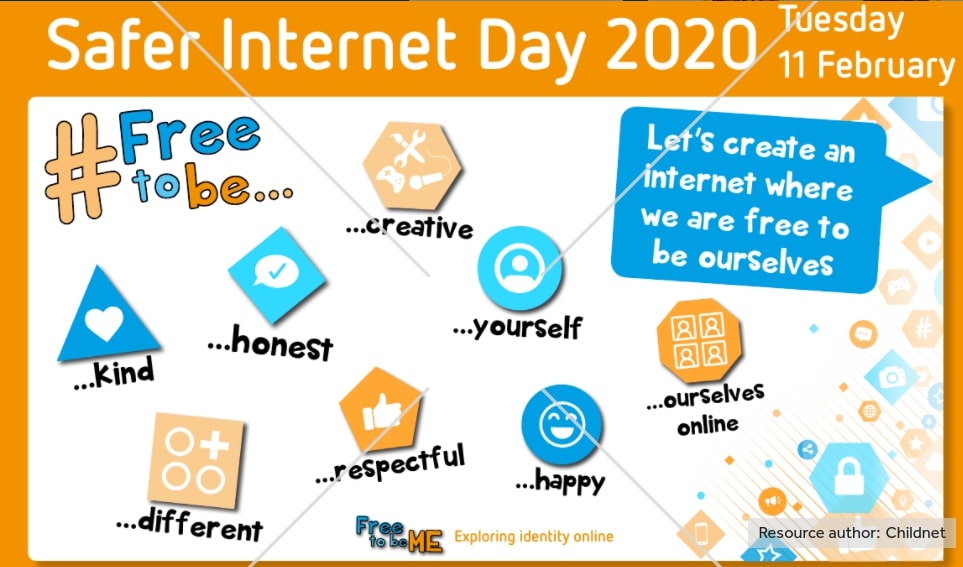 From cyberbullying to social networking, each year Safer Internet Day (held sometime in February) aims to raise awareness of emerging online issues and chooses a topic reflecting current concerns (this year it's online identity). Safer Internet Day aims to not only create a safer internet but also a better internet, where everyone is empowered to use technology responsibly, respectfully, critically and creatively.
Safer Internet Day (SID) 2020 took place on Tuesday, 11 February 2020 with a theme of "Together for a better internet".
Two sites for some related resources to check out are Richard Byrne's February posting entitled Fifteen Digital Resources for K-12 and the resource search engine with language filters on SaferInternetDay.org.