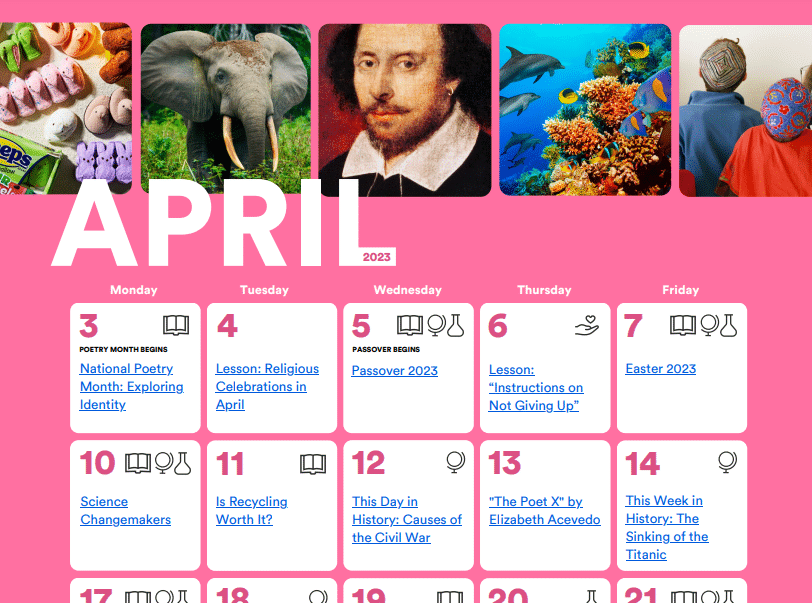 April is here! And NewsELA has put together resources that can be used throughout the month of April. For each weekday, you'll find a Newsela resource that is ready to go and can be used immediately. On some days, you'll also find a corresponding shared lesson from a Newsela Community member!
Download the April 2023 calendar
All P-CCS students in grades 3-12 have NewsELA access. If you need support in using our NewsELA subscription, please select technology integration when submitting a tech request at helpdesk.pccsk12.com.