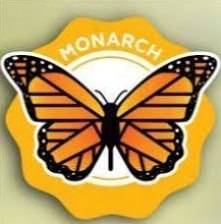 Registration is open for the next session of Monarch running now through December 18, 2023
Monarch will be offered twice this academic year:
Session One: Now through Dec 18, 2023
Session Two: Jan 22 through May 13, 2024
Teachers are invited to transform their use of MISTAR-Q by participating in Monarch, an asynchronous online learning experience. Monarch is especially beneficial for teachers new to MISTAR.
Complete activities designed to increase your skill and knowledge of MISTAR teacher apps including Class Attendance, Grade Book, Seating Chart, generating reports, and more.
Working online at your pace, you will progress through four levels of activities. SCECHs are available: complete levels 1-2 to earn 7 hours, levels 1-3 to earn 11 hours, or levels 1-4 to earn 13 hours.
This course is free. Please register only if you fully intend to participate as there is high demand for this course.
Register here  — After registering, watch for emails with details on how to get started.