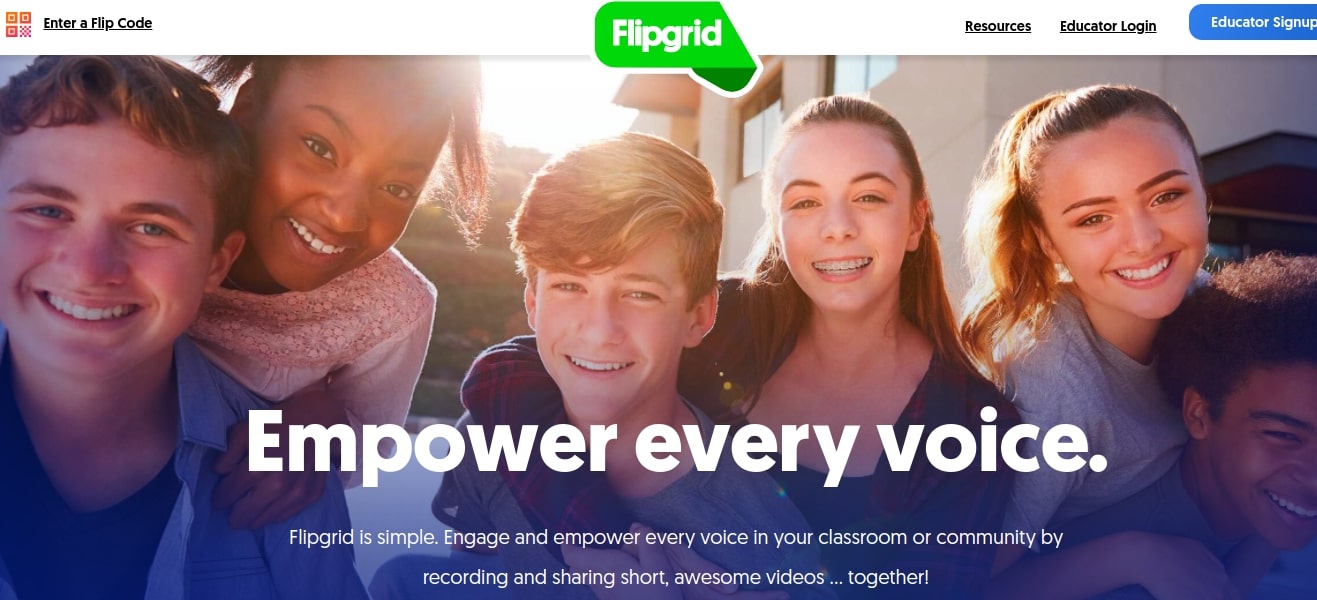 As we have posted about before, Flipgrid is a wonderful free online tool for video responses in a social setting. On August 1st, Flipgrid added several new features worth noting including transcription, close-captioning, augmented reality (AR), video "Shorts", and a whiteboard.
Redesigned with a focus on inclusion, accessibility, and performance. Now, educators have the option to have every Flipgrid response video automatically transcribed by Microsoft Azure and delivered through an updated closed-captioning experience.
As for AR, simply update your Flipgrid app: all existing QR Codes will be "autoMAGICally" upgraded to Flipgrid AR codes.
Shorts: Teachers now have a second option for recording short introductory videos to share with students and parents. In the teacher admin panel there is now a link labeled "Shorts." Clicking on Shorts they can create a video that they can post anywhere including any Flipgrid grid, blog post, or social media site. They can also turn on whiteboard mode in videos to add context to stories.
Whiteboard: Now when someone launches the Flipgrid video recorder they will see a menu of drawing, sticker, and text tools on the right side of the screen. Within that menu there is a whiteboard icon. Clicking on it will launch a whiteboard that they can draw on while talking. They can even switch between showing their face in the video and showing the whiteboard in the video.
Interested educators that don't already have a Flipgrid account can sign up for their free account here.