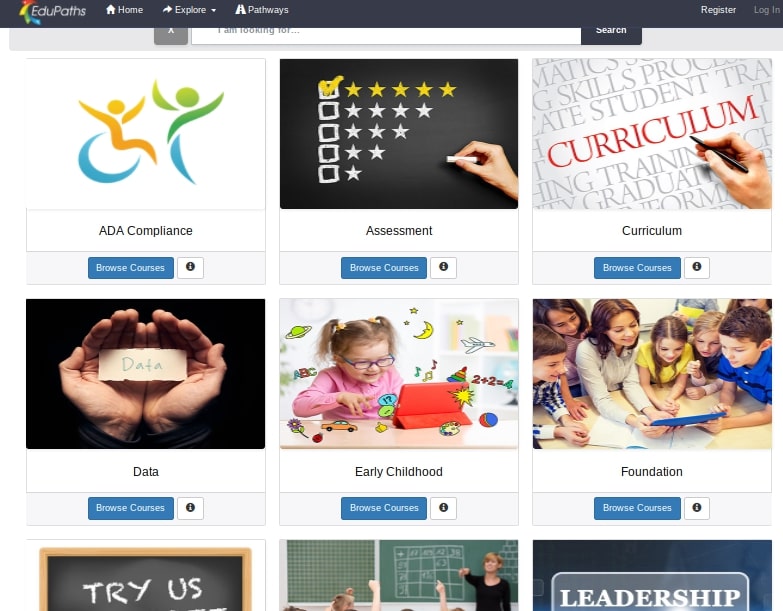 Check out EduPaths which has 285+ FREE Professional Development courses (& FREE SCECHs) for educators.
EduPaths is a FREE professional development portal for ALL Michigan Educators. EduPaths courses are designed to expand understanding on a wide variety of topics and help educators share best practices. Courses are available online and are completely self-paced and intended to help educators personalize their own learning plan anytime and anywhere.
It is FREE to register for an account, and once registered you will be able to access an ever expanding set of FREE courses. Here's a snapshot of the courses now available for SCECHs.