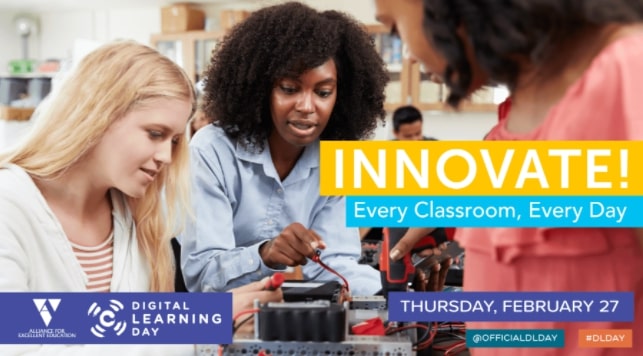 Join thousands of educators and students to celebrate Digital Learning Day (DLDay). Happening on February 27, innovative teachers will be fostering and inspiring incredible creativity in their students. Whether students are exploring 3d modeling, mastering coding, or leveraging digital tools to deepen their learning; innovation shines on DLDay.
But teachers and students should be innovating in every classroom, every day.
That's why for DLDay 2020 the Alliance for Excellent Education and Future Ready Schools are highlighting school districts across the United States that are transforming teaching and learning by incorporating digital learning in every classroom, every day.
If your classroom is a place of innovation all year long, share your story using #DLDay for a chance to be featured!