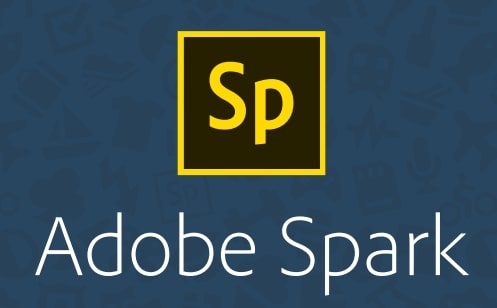 Adobe has updated Spark, its suite of tools for helping users create visual content. Initially launched in 2016 as an upgrade and rebranding of existing programs, the set of apps for web work enables non-graphics experts to design professional-looking graphics, mix text and images and create animated videos simply and quickly. All P-CCS staff and secondary students have access to Adobe Spark for Education, a premium, yet free, version of Spark which is made available to schools and colleges.
Spark now supports live collaboration through the web. Students and instructors can begin a project and invite others to work on it by adding their email and sending an invitation to make edits. Shared projects appear in a new tab in the project organizer, and edits made to the project will be visible to collaborators.
The feature only exists currently on the desktop or laptop version; mobile doesn't include the capability yet. Also, only one person will be able to open the project at a time for editing.
The new version now comes in multiple languages, including French, Italian, German, Spanish and Portuguese. It also includes new text animations and animated stickers in the Apple iOS app. 
Adobe noted that it expected to add project commenting; real-time, synchronous co-editing; mobile project sharing; and "support for multiple brands" for users who participate in more than one team.
When you are ready to get started with Adobe Spark, you can log in by following the instructions at http://links.pccsk12.com/adobespark. As a reminder, the Technology Department has also enabled account provisioning for our secondary students. For a quick tutorial on how to use Adobe Spark, we encourage you to watch this tutorial video from Richard Byrne. You may also want to look at Adobe's Spark Edu guide here.