This message is for staff who use Zoom and are having trouble joining or hosting meetings on a district laptop. If you do not use Zoom on a district laptop or have not recently experienced issues with Zoom, you can ignore this message.
As of yesterday, Zoom stopped support for the version of Zoom that was originally installed on staff laptops. While most staff have installed updates since then using the Company Portal, there were a small number of individuals still using the older version of Zoom. Those with the older version of Zoom were no longer permitted to join Zoom meetings and were prompted to install the latest version of the app.
In an effort to fix this issue, the technology department attempted to remove the old version of Zoom and push out the latest version. While removal of the older app was successful, the deployment of the new app did not work properly due to a malformed enterprise package from Zoom. As a result, we are not able to automatically push out the updated version of Zoom to staff laptops. For the time being, we are asking staff to manually install the latest version of Zoom from the Company Portal application on their laptops. A screenshot of Zoom in the Company Portal has been provided below.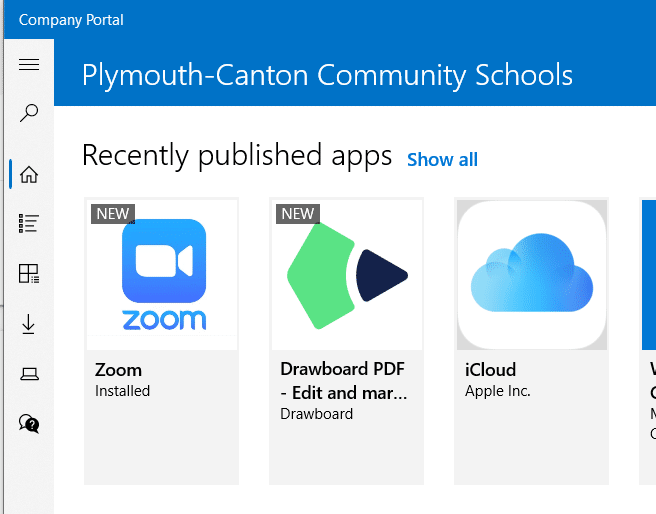 Please submit a service ticket if you continue to experience issues with Zoom after downloading the updated version from the Company Portal. While you wait for a resolution to the issue, you can join the meeting through your browser (see screenshot below). If you do not see the option to join from your browser, try clicking the "Launch Meeting" button and checking for the option again.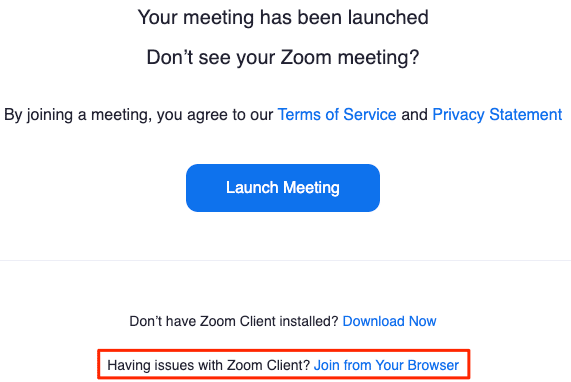 We apologize for the unexpected problems and appreciate your understanding moving forward.