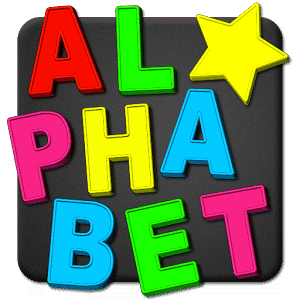 In A Nutshell
It's the tablet edition of the old fashioned magnetic board suitable for students.
Ideas
Use app to show word formation.
Allow students to differentiate vowels and consonants by changing colors of the tiles.
Use Magnetic letter app in small groups as a teaching resource.
Notable Feature
The app can be used with different themes to engage more learners.
Evaluation Score:
Put Score Here- Put Link Here
What is the App?
ABC aids in teaching alphabets/numbers, a learning tool that supports literacy. It's the iPad edition of the old fashioned magnetic board. Version only includes Uppercase letters.
What is the value of the app?
Magnetic letter boards can be messy and pieces can get lost easily. With app, students will never lose any pieces and can be differentiated with colors. It is also valuable, as there are limitless letters. So if you are teaching long 'A' sounds. You can have multiple words that use long 'A'.